Young Scooter and Vinny Chase provide MTV RapFix Live an exclusive freestyle session.

MTV RapFix Live had special invited guests, Mac Miller, The-Dream, Young Scooter, and Vinny Chase just recently. The special invited Hip-Hop guests all were able to leave a little bit of themselves "lyrically" on the stage with Sway. Now, count on a cool street swagger from Young Scooter, as he delivers his Atlanta street bars, and Vinny Chase shows his firecracker confidence too.
The NY rapper hardly wants to quit giving the camera his metaphors, towards the end of this clip. When sway asked Vinny Chase about the talk and rumors on "meetings with Diddy," Chase laughed it off, but reassured listeners that his plight is definitely a 'vertical operation'. In other words, this gentleman is going nowhere but up, and Sway is on the nail with his assumptions.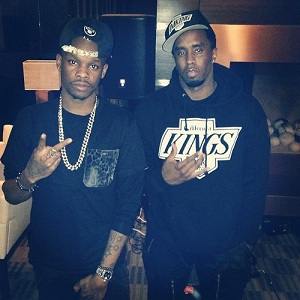 Both of these rappers have a lot to bring this 2013. Biggups to both of them, and check out the combination freestyle provided by MTV RapFix Live (via RapRadar) below:
Hip Hop Enquirer Magazine | Follow us @hiphopenquirer
Comments
comments
Category: Latest Hip Hop News, Media Gallery