French Montana Tour Bus Shooting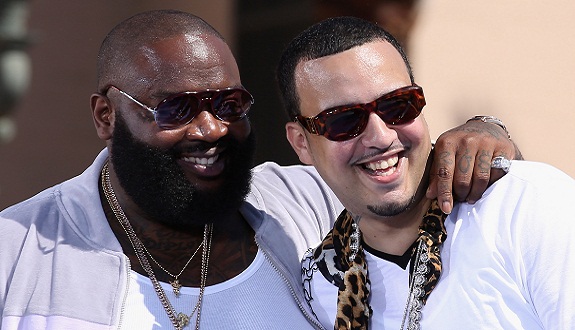 We all know bad Boy Records' mantra, "Mo Money, Mo Problems," and apparently their newest and hottest recruit in years, French Montana, has found out just how real that line is.
Last night while making moves in Philadelphia, Pennsylvania, The Coke Boyz' leader had his tour bus fired upon and one man died.
According to MyFoxPhilly, the shooting occurred around 11:30 Thursday night when a drive by shooter started spraying at fans and French Montana's entourage who were standing outside his tour bus at a local Holiday Inn Express on the 100 block of North Christopher Columbus Boulevard.
French Montana had just played a sold out show at the Theatre of Living Arts.
Police however revealed that they don't think French Montana or his crew were intended targets and none of them were injured. However, a 27-year-old man was hit in the abdomen and later died and another man was wounded in the shoulder.

"A large crowd of fans, as well as some of the entourage, were loitering and just hanging out on Christopher Columbus Boulevard when according to some of the witnesses a car drove by and opened fire," said Chief Inspector Scott Small.
No arrest have been made regarding the shooting yet people were taken in for questioning and some arrests were made of people carrying illegal weapons.
Comments
comments
Category: Latest Hip Hop News, Videos