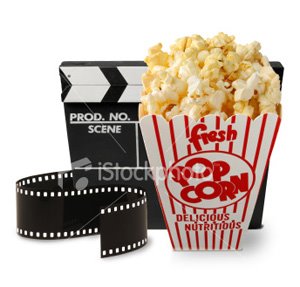 Summer would not be summer without high budget action movies and bust-your-side laughing comedies. This year is going to be even better with the "season of sequels." From Transformers to Harry Potter, there are a lot of huge movies premiering this year and some indie films that will be well worth your watch. Here are some movies I think are worth taking a look at in June and July.
The next blockbuster to hit theaters will be Transformers III: Dark of the Moon. This was so anticipated, they moved the release date two days up. Starring Shia LaBeouf, Josh Duhamel, Tyrese Gibson and John Turturro with Peter Cullen returning as the voice of Optimus Prime and Hugo Weaving returning as the voice of Megatron. This is said to be the best movie out of the franchise, critics have been very quiet on what they think of the film, however with a 195 million dollar budget, I don't see this movie being a disappointment. Director Michael Bay is known for his over the top action sequences and huge explosions, so at the least everyone will be going "wooww." The buzz about the movie has already taken an interesting turn because the replacement of Megan Fox's character. LaBeouf's new love interest will be played by British model Rosie Huntington-Whiteley. Fox was booted from the set by producer Steven Spielberg, after her negative comments towards Bay. Also, this sequel has jumped on 3D bandwagon, like most other movies this summer. I would not recommend you spend that extra $3, but I will give my full review of the film next week.
Check out the transformers trailer below:
Though I am not a huge fan of Jennifer Aniston, I recently saw a trailer that made me think she was finally switching it around. Horrible Bosses, directed by Seth Gordon looks to be another noteworthy comedy that will appeal to a wide audience. The storyline follows three friends who have exceptionally awful bosses. Starring  Jennifer Aniston, Jason Bateman, Charlie Day, Colin Farrell, Jamie Foxx, Jason Sudeikis, and Kevin Spacey. The cast alone makes it worth watching. Jason Bateman who has the acting chops to carry a movie on his own (Extract, The Switch) has help this time around from Academy Award winner Kevin Spacey. Spacey seems to be veering away from his usually serious roles, to do a comedy. Another notable performance will be coming from Jaime Foxx, who was been hired as a hit man. While it might not this year's biggest comedy (that will be taken by the Hangover II) it gets an honorary mention. Horrible Bosses will be released on July 8th 2011. Check back here for my full review.
After seven years, it finally comes to an end, the finale of Harry Potter. Even if you are not a Harry Potter fan, this movie will be worth watching merely for the stunning cinematography and the great visuals. HP fans all over the world will no doubt be storming the theaters to see the epic finale of a worldwide phenomenon. Fans have seen Harry grow right before their eyes and as this series closes, it will be bittersweet. As of 2011, the Harry Potter film franchise is the highest grossing film franchise of all time, with the seven films released grossed $6.3 billion worldwide. Without adjusting for inflation, this is higher than the 22 James Bond films and the six films in the Star Wars franchise. Director David Yates has truly taken the franchise to a wider audience and made it a main stream success. Harry Potter or not, you have to give credit to the directors, producers and writers on all seven films. They have found that unique balance of satisfying critics and avid fans, making Harry Potter a global success on all fronts. Once again for my full review of this movie, check back here. Harry Potter and the Deathly Hallows Pt. 2 will be released on July 15th 2011.
Aliens landing in South London? Attack the Block is going to be another "cult classic" no doubt about it. This perfect mixture between horror and comedy has already been the talk of the town. With critics rating it certified fresh on movie aggregator rotten tomatoes, this movie is the surprise, underground gem of the summer premiere. The story follows a gang of tough inner-city kids who try to defend their turf against an invasion of savage alien creatures, turning a South London apartment complex into an extraterrestrial warzone. From the producers of Shaun of the Dead and Hot Fuzz, Attack of the block is a fresh, innovative look at the horror genre. Instead of being a predictable, overdone film, it uses it's rough around the edges appeal to charm the audience and take you on a wild ride. Attack the block will be released on July 29th 2011 (limited release). Check out the trailer below and check back here for my full review.
PART TWO OF MY SUMMER REVIEW WILL BE RELEASED SOON!
Follow me on Twitter! @amz_theduchess for all your tv/film updates!
Comments
comments
Category: Movie Review