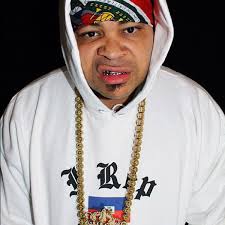 An Haitian American recording artist and record producer based in Daytona Beach, FL, Haitian Fresh recently released his first album, Zoe Motivation 101, in 2016 under Ruby Recordings umbrella. He's talented in both areas but his specialty is connecting with his audience.
He has collaborated with some of the greatest artists in the industry, such as Wyclef Jean, Busta Rhymes, Lil Boosie, Rick Ross and more. Haitian Fresh performed on stage with some of the biggest acts in the industry such as Justin Bieber, Akon, Kerry Hilson, Rhianna, Nas, Diddy, Pharell, Queen Latifah, Chris Brown, Robyn Thick and Mary J. Blige.
He expresses his trails & tribulations to listeners but offers continuous motivation. He honors the past, but refuses to live in it and that is why he continues to push the boundaries of hip hop music forward, creating an exciting new blend that is as emotionally potent as it is commercially appealing.
Comments
comments
Category: Music