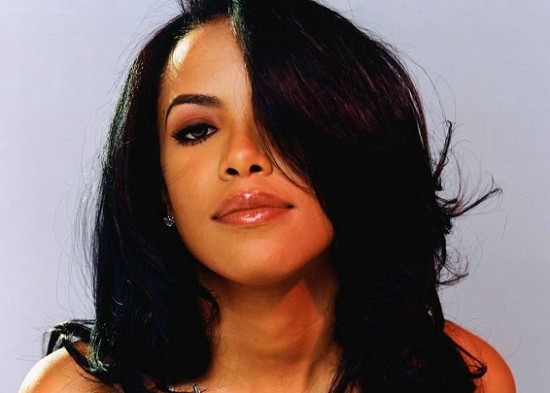 Today we celebrate the life of one of r&b/hip-hop's princesses, as she would have turned 34 years old today. Aaliyah Dana Haughton passed away after an unexpected and very tragic plane crash in the Bahamas, leaving the world at the young age of 22.
All nine passengers of the plane departed with Aaliyah, leaving behind a mourning fan base and many tearful memories. Today, we celebrate her life, and reflect on her legacy. Hip Hop Enquirer Magazine just wants to mention some of the top producers of 2013 that we can now only "wish" would've had the opportunity to work with the lovely Aaliyah.
Sonny Digital – From his career burst from hit record "Racks" by YC, Sonny continues to create records that will absolutely live in hip hop forever. He's had production placement on legendary albums from artists like Kanye West, 2 Chainz, Future, and more. Adding Sonny's skill to an Aaliyah track would be definite fire. It's like he can't lose.
Mike Will – By now, the hip hop world is far familiar with the infamous "Mike Will Made It" adlib in some of today's hottest singles by artists like Juicy J and 2 Chainz. Mike Will is absolutely on fire right now, because of his supreme skill in the studio. There is no question that he wouldn't rock out on a track with Aaliyah.
RuGotti Music LLC – These 2 guys are fairly new to the game, but you'll hear so much more from them in 2013. Black Jeruz, Universal Music producer and former G-unit label producer, makes up half the team. Gotti, a solid and consistent producer, who has had placement on Jeezy and other artist albums, makes up the other half. Their production skills are heavy on the upcoming project from North Carolina's B. Stacks, "Root of All Evil", hosted by Don Cannon. Getting Aaliyah in a studio with them would have definitely been magic.
Kanye West – Need we say more? Kanye is not only G.O.O.D. music's C.E.O., but he's a legend behind the scenes. Having worked with artists like Beyonce, Jay-Z and Rihanna, working with Aaliyah would have been incredible.
9th Wonder  – We've tasted 9th Wonder's latest work on Jamla Records' artist Rapsody's "The Idea of The Beautiful" album, as well as many other creative projects in hip hop history. We can never forget the wonderful work of  9th's former group, "Little Brother". If only Aaliyah were alive to work with him.
Today, we all take time out to remember this goddess of music. Watch "More Than A Woman" by Aaliyah and feel free to reflect on your "Aaliyah memories" below:
Hip Hop Enquirer Magazine | Follow us @hiphopenquirer
Comments
comments
Category: Latest Hip Hop News, Media Gallery, Music, Special