Seems like Katt Williams just can't catch a break with the police, or some of his associates for that matter. According to TMZ, Actor Faison Love wants his 50K that he claims the comedian owes him and a little gun without bullets won't stop him from collecting on it either.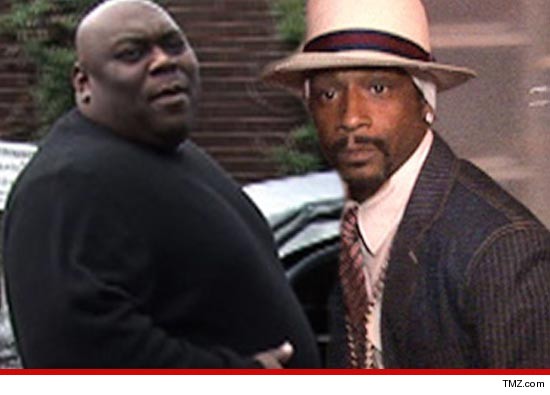 That's right. Comedian and actor known for playing "Big Worm" in classic movie comedy "Friday," Love tells TMZ that he and Katt Williams saw each other in the parking lot were disputing the $50,000 debt that Williams supposedly owes him.
Faizon Love said once the argument started, Katt Williams went to his car to get the gun.Faizon told TMZ, "Fortunately, one of my homeboys that was there took the gun from Katt's hands." Then continued to say, "Come to find out the gun he pulled out on me was not even loaded. My homeboy gave it back to him…then went back in the club."
Only minutes later cops arrived to arrest Katt Williams, but Love insists on saying he was not the person who called the authorities. He stated, "I'm just extremely upset that his punk ass would pull a gun out on me – and even play with me like that. He better chill his ass out."
Check out the video of Katt being arrested at the Hollywood night club below:
Katt was released that night with no charges. He stated he did nothing wrong. TMZ has reached out to Katt for a response to Faizon Love, but have received no response.
Hip Hop Enquirer Magazine | Follow us at @hiphopenquirer
Comments
comments
Category: Crime Stories, Latest Hip Hop News, Talk of the Town