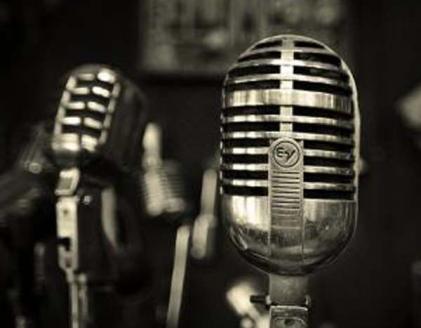 Hip-Hop aint dead! Nope, not even close to dead. Matter of fact, the genre is in one of its better points ever if you ask me. Artists today are not clinging to every word that somebody in a suit who rarely leaves their office says anymore. These kids today are taking their fate in their own hands and running with it. They don't chase radio and they're not concerned with what magazine editor co-signs their talent. They make music for their fans, and in turn their fans support them by buying albums, t-shirts and anything else that's offered.
When I look back at some of the new artists who made a huge impact on the game this year, I can't help but be impressed with their hustle. Some of these acts are going to take hip-hop into areas that we're never knew existed before and that excites me. Well, with basketball season in full-effect, I thought it was only right that I introduce my starting line-up of new artists. The artists who made the list are acts who turned their indie hustle into a full-time job. They built strong fan bases and developed their own style, despite what others thought and flourished. With that said, let's introduce the starting 5.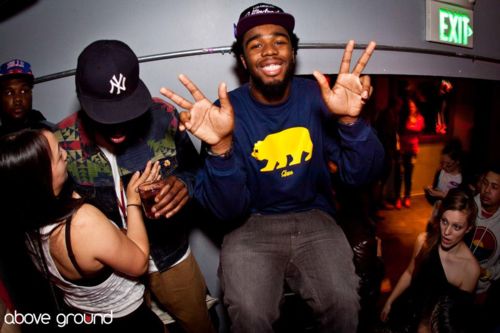 At point guard, I pick Bay area representer Iamsu! (Spelled, Iamsu!). The 6 foot tall emcee from Richmond California could actually be a basketball player in another life. Lucky for us, in this life he's a rapper and a good one at that. I found him after listening to E-4o's "Function." Su is featured on the original version. He didn't sit and wait on his 15 minutes of fame to bring dollars like most. From there, he dropped his stellar mixtape "Kilt."
The mixtape brought him praise from publications like Spin. Lately, he's been seen working with the likes of Wiz Khalifa (he's featured on Wiz's "Cabin Fever 2" mixtape) and is plotting on a joint mixtape with fellow Cali star Problem. Su doesn't just rap though. He's also a producer and songwriter. He was the mastermind behind Loverrance's "Beat It Up" record. Suzy has a great future ahead of him and I expect big things from him in 2013 and beyond. His new mixtape "Suzy 6 Speed" is available now for download. Follow him on twitter @iamsu
At shooting guard, I bring out Brooklyn's own, Joey Badass. Joey came into the game facing criticism. Tyler the Creator, founder of the Odd Future collective, openly clowned Joey's videos. That didn't stop him though. His mixtape "1999" has been lauded as one of the best of the year from many hip-hop publications and websites. His nostalgic sound takes us back to the late nineties, which is a good thing. His rap style and flow reminds me a lot of a young Prodigy from Mobb Deep. He's part of the 18 man crew of emcees and artists called Pro Era, but he's clearly the star of that squad. Lately you've seen Joey on the Jimmy Fallon show and more showcasing that brand of hip-hop that we've all said we've been looking for. Well, look no more. Download that "1999" mixtape and get that feeling back. Follow him on twitter @joeybadass_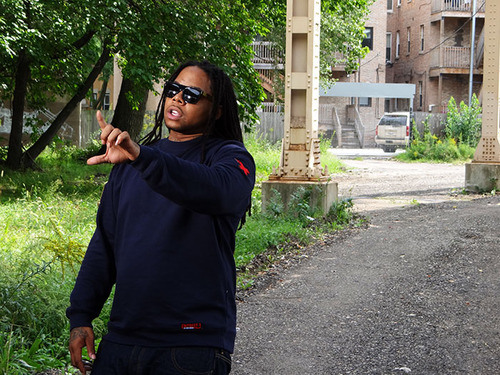 At Small Forward, I picked King Louie from Chicago. Now Lou has a deal with Epic, but that doesn't keep him off this list. Louie has been overshadowed some by the other acts coming out of Chicago like Rocki Fresh, Chief Keef and Lil Reese. While he doesn't lean on the spectacular or the absurd like Chief Keef and Reese, and he's not walking around with a major co-sign like Rockie Fresh has with MMG and Rick Ross, what he does have is talent. Lou is a capable emcee who doesn't stray too far from what he knows and that's a good thing in his case.
His "Showtime" mixtape showed that Louie can make hit records, something else that can't be said yet for his fellow Chicagoans. The best example of that is his hit "Val Venis." Time will tell if Lou will stand-up and stand-out as the best newcomer out the Chi. His new mixtape "Drillminati" should help his cause when that drops. Till then, check out his "Showtime" mixtape and tell me what you think. Follow him on twitter @kingl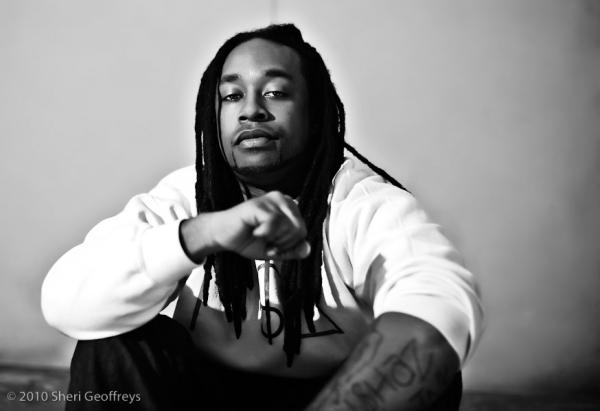 At Power forward stands Ty Dolla Sign out of Cali. Ty spent a lot of time behind the scenes this year working on records for other artists, but that doesn't take away from his possible star power. The writer/producer helped bring us hits like YG's "Toot it and Boot it." Recently, he's been working with Wiz Khalfia on his new music, while he works on his own. His mixtape "Beach House" was an underground hit. Currently he's prepping "Beach House 2" while making more records for YG and Wizzle. Check out "Beach House" and get hip to his sound before "Beach House 2" drops and everyone becomes a fan. Follow him on twitter @tydollasign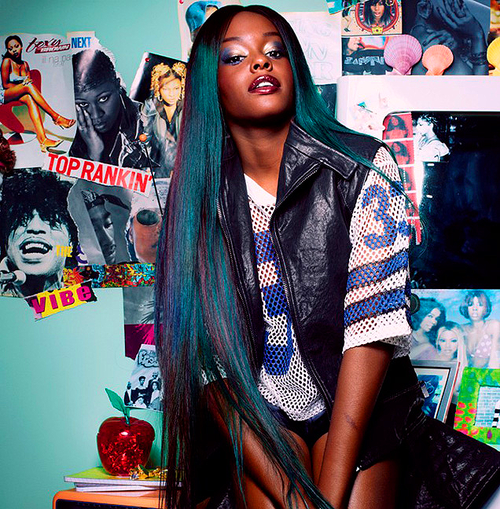 My starting center is kind of small for the position, but what she lacks in height she makes up for in heart. Azealia Banks comes in at my 5 spot and I know she can handle it. If you're not sure, google the beef between her and Jim Jones and you'll see that she can hold her own in the paint. The Harlem princess came in the game with her hit "212," a blend of electronica, dance and hip-hop that became a staple on the underground and later, the International scene.
Her recent mixtape "Fantasea" cemented her as a star in the making.  She headlined the BBC's Hackney Fest this year, tore down Coachella, murdered the Mermaid Ball and more. Kinda dope for someone who got boo'ed at Summer Jam. She's recently switched management from Lady Gaga's manager Troy Carter for her new manager Dave Holmes, but Banks is still making moves. Eventually, her international fame will translate into domestic fame before you know it.  Download "Fantasea" and  follow her on twitter @azealiabanks
Those are just 5 names who I feel will be names that we get familiar with over the years as they grow as artists. There were plenty others who made major noise with a major backing, but these are the 5 I would hit the court with.
Hip Hop Enquirer Magazine|Follow us on twitter@hiphopenquirer
Comments
comments
Category: Feature, Latest Hip Hop News, Media Gallery