West Coast's legendary rapper Dr. Dre has been named the Highest-Paid Musician of 2012 on the Forbes famous list.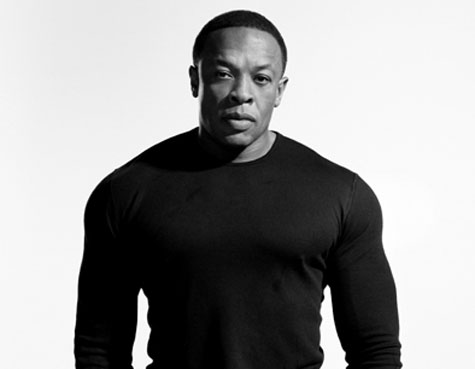 The publication states that Dre brought in $110 million in earnings, before tax, thanks to his popular Beats headphone line. "The brands are so aligned, Dre and Beats, it's just who he is," Kevin Lile's, former Def Jam prez, stated. "If you look at the biggest earners, the guys have been doing it for 20 years … what's happening now is people are really telling their truth."
Now some of the worlds favorite's also made this list, including Rihanna [No. 12 – $53 mill], Sean "Diddy" Combs [No. 15 – $45 mill], Bey and Jay [No. 18 & 20 – $40 & $38 mill], and Kanye [No. 22 – $35 mill].
You can check out Forbes.com for the actual list below!
1.Dr Dre – $110 Million
2. Roger Waters – $88 Million
3. Elton John – $80 Million
4. U2 – $78 Million
5. Take That – $69 Million
6. Bon Jovi – $60 Million
7. Britney Spears – $58 Million
8. Paul McCartney – $57 Million (tie)
8. Taylor Swift – $57 Million (tie)
10. Justin Bieber – $55 Million (tie)
10. Toby Keith – $55 Million (tie)
12. Rihanna – $53 Million
13. Lady GaGa – $52 Million
14. Foo Fighters – $47 Million
15. Diddy – $45 Million (tie)
15. Katy Perry – $45 Million (tie)
17. Kenny Chesney – $44 Million
18. Beyoncé – $40 Million
19. Red Hot Chili Peppers – $39 Million
20. Jay-Z – $38 Million
21. Coldplay – $37 Million
22. Adele – $35 Million (tie)
22. Kanye West – $35 Million (tie)
24. Michael Bublé – $34 Million
25. Sade – $33 Million
Check out a classic Dr. Dre video below:
Hip Hop Enquirer Magazine | Follow us @hiphopenquirer
Comments
comments
Category: Latest Hip Hop News, Media Gallery