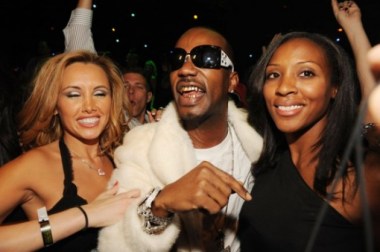 In a super-random, yet hilarious interview with XXL Mag, Juicy J shares his craziest groupie story and  recalls how much more "ratchet" groupies have gotten since the release of "Bandz".
"This chick gets butt naked on stage. You can google it. I was like 'what the fuck?'.  She was on stage, she took her shirt off.  I saw ass and titties. I was getting ready to do a set on my show where I cut the lights off and tell everybody to put their lighters up or whatever, then she took her pants off. I was like yo fuck that, keep those lights on… "
Check out the hilarious conversation below.
 Follow us on Twitter: @HipHopEnquirer
Comments
comments
Category: Latest Hip Hop News