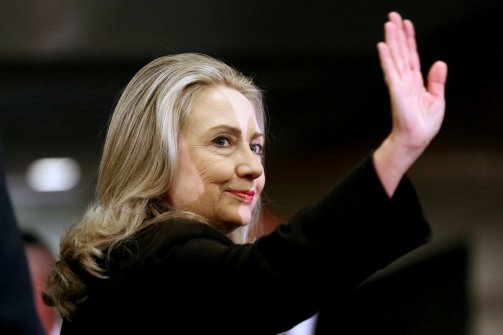 We'll miss you, Hillary. It looks like Secretary of State, Hillary Clinton has decided to hang up her political hat (at least for the time being) as it's been recently announced that she will be stepping down as the nation's Secretary of State. Clinton's recognition comes after recent speculation that she somehow played a role in the attacks of the US Consulate in Benghazi.
Even amidst the rumors, President Obama had nothing but good things to say about Clinton who was his opponent during the Primary Elections in 2008, in a recent joint interview with 60 Minutes. President Obama referred to Clinton as "one of the finest" secretaries of state in history.
When asked about her thoughts on future elections, Clinton responded: "The president and I care deeply about what's going to happen for our country in the future and I don't think, you know, either he or I can make predictions about what's going to happen tomorrow or the next year".  The former first lady's last day as Secretary of State will be February 1st.
Check out a portion of Secretary of State Hillary Clinton and President Barack Obama's joint interview on 60 minutes below.
Via
BlackBlueDog
Follow us on Twitter: @HipHopEnquirer
Comments
comments
Category: Latest Hip Hop News, Politics