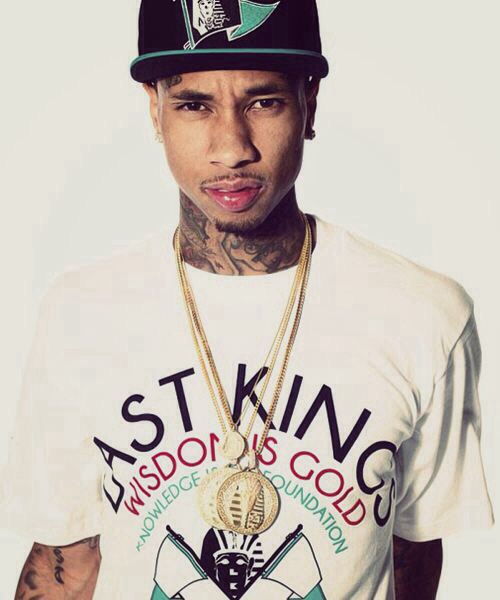 Shake your head, shake your head. Possibly not since Yung Berg getting his chain snatched, and then passed around the globe, has a rapper just kept being hit with bad publicity at once. It was just a week ago he was allegedly cheating on his teenage girlfriend Kylie with a transgender. Now he is being sued by Chuon Gen Lee for stealing her clothing concept according to TMZ
In the lawsuit documents, the Last Kings clothing line was formed in January 2013 with Tyga according to Lee. Tyga then promised to promote the line heavily and get it on the shelves of California retail clothing chain, Tily's. Apparently he did none of this but he did make sure to collect his merchandise! Supposedly over half a million worth in the clothing in which she says, he went and started Egypt Kings with a new partner. Lee now is suing for 1.6 million dollars.
A representative for Tyga has said the following:
"These, like other allegations, are completely false. This was a business relationship that went sour and was ended last year. We learned of the complaint via TMZ and are aware that individuals will continue to attempt to cash in on Tyga's success."
Hold your head up Tyga, it has to get better eventually right?
Follow us on twitter@hiphopenquirer
Comments
comments
Category: Hip Hop Fashion, Latest Hip Hop News, Media Gallery, Talk of the Town