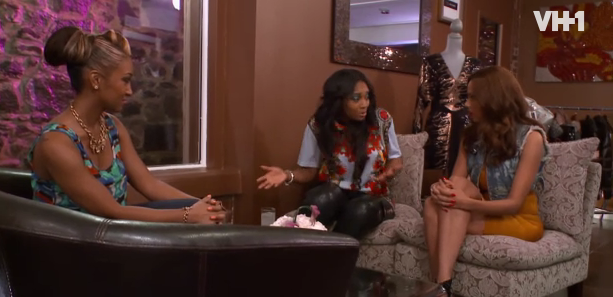 With many Americans still in awe and glowing from Monday's Presidential inaugural festivities, some of you may have forgotten to tune in for Episode 3 of Love and Hip Hop Season 3. In case you were one of those people, we've got you covered with the top 5 moments of last night's episode.
Olivia blew off a recording session with Erica Mena, because she didn't want to work with Erica while Joe Budden tried to patch up things with Raqi Thunda and Yandy hosts a party where she had to get "real" with Erica. Check out the best moments below.
1. Olivia snaps on Rich Dollaz for trying to get her to collaborate with Erica Mena
2. Joe Budden tries to reconcile with Raqi Thunda and they talk about Raqi getting "hands put" on Joe. 
Wow..it does look like Raqi is secretly in love with Joe and the only hands she may want to have put on him is hers, just saying.
3. L'orel relives her altercation with Erica, calling her a "psychopath"
4.  Yandy has to "handle" Erica after she gets loud at Yandy's all-girl event
5.  Rich Dollaz has a heart to heart with Erica about managing their work/love relationship and a situation with Somaya Reece arises.
 Follow us on Twitter: @HipHopEnquirer
Comments
comments
Category: Latest Hip Hop News