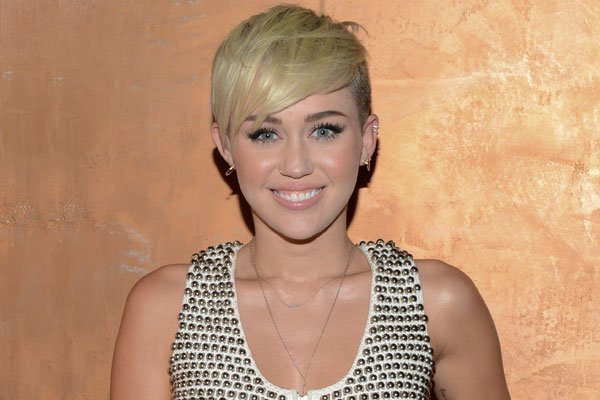 According to these pics over on TMZ, all Miley Cyrus really wanted for her 20th birthday was a "Big Booty Ho'", and I'm sure 2Chainz would be honored to hear this.
That's right. Miley Cyrus had a traditional house party with her closest folks in Hollywood, and sources inside of the party told TMZ that Miley's friends decided to order a few stripper girls to add to the fun. One of them, wearing a tiny g-string, gave the birthday girl a lap dance to remember.
Now unfortunately that "booty was too phat" for Miley to resist because she reportedly jumped up, hugged the dancer, and grabbed her butt. Check out the pic from TMZ.com below: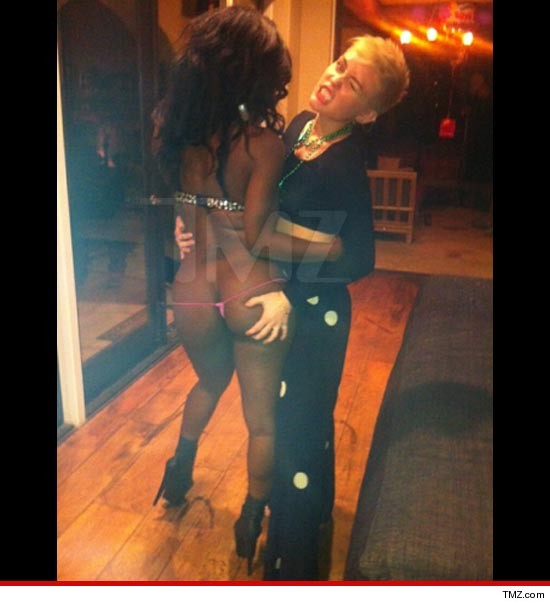 Before the house party officially began, Miley gave fans a warning tweet:
-if I don't get atleast one big booty hoe my friends are officially not my friends anymore.
Check out the classic version of 2 Chainz "Birthday Song" featuring Kanye West below!
Hip Hop Enquirer Magazine | Follow us @hiphopenquirer
Comments
comments
Category: Latest Hip Hop News, Media Gallery, Talk of the Town