Fuse interviewed Andre 3000 yesterday and he provided some rather rare, yet 3000-calm, answers to lots of interesting questions, including those about his former OutKast partner, Big Boi. The Atlanta pioneer rapper also talked in detail about his prostate cancer awareness campaign with Gilette.
Andre is one of hip hop's most anticipated artists and known for his unique way of lyrical delivery as well as his surprise features on many of listener's favorite artist albums. Just recently, he finally delivered an overdue hot-sixteen on T.I.'s upcoming album Trouble Man, on the track "Sorry".
"T.I. and I have been trying to do a song for a long, long time," he said. "It was always for me, it's about the actual song or the project. I'm never going to do something just to do it. I went to the studio and checked out some music and as soon as that song came on and his lyrics came on, it kind of hit home for me. It was a song I wanted to be part of."
Big Boi's upcoming sophomore album, Vicious Lies and Dangerous Rumors, Andre explained that his partner would play him songs every other week. He references Big Boi as "Daddy Fat Stacks" and says that he is proud and could only imagine the difficult it is to record an album alone.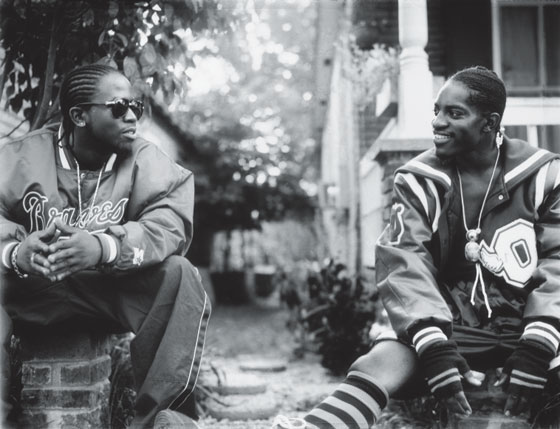 "Since he started working on it, he'd come by and play songs every couple weeks or whatever. He finally wrapped it up. He's actually here in New York promoting it right now and I think it comes out next month, so I'm definitely proud of that dude because we started as two people. I know how hard it is to write your own raps for a whole album."
When Andre talked with The Wall Street Journal, he told them "I don't what the future holds for Outkast. He's been focused on that and I've been focusing on the music I've been making, films and this great partnership with Gillette," Andre 3000 said.
Even with a nine year hiatus of the group Outkast, when asked if there will ever be another team album again, Andre didn't confirm or deny.
In fact, just watch the interview below.
Hip Hop Enquirer Magazine | Follow us @hiphopenquirer
Comments
comments
Category: Latest Hip Hop News, Media Gallery