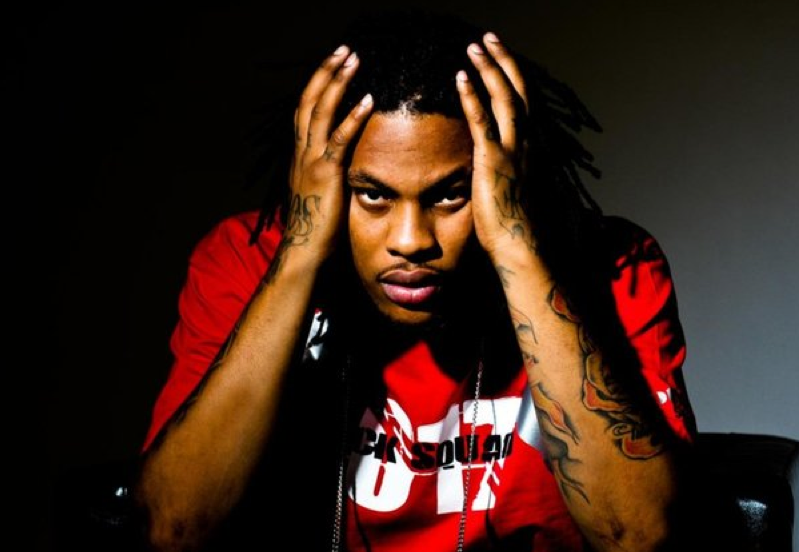 With his anticipated sophomore album Triple F: Friends, Fans and Family set to drop tomorrow, Complex caught up with Waka Flocka Flame to discuss his meteoric rise to fame. During the interview, however, the topic of conversation quickly turned to Waka's signature sound and one artist in particular who made it his own on numerous occasions.
Flockavelli discussed Rick Ross's frequent use of his Lex Luger-crafted sound. The 1017 Brick Squad rapper feels that Rozay – along with a host of other artists – have watered down the sound he helped popularize with hits like "Hard in Da Paint" and "Groove Street Party." Still, Flocka maintains he isn't angry – he says it's indicative of his music's worth that even the likes of Kanye West and Jay-Z have adopted his sonic stylings.
"That's crazy [that Ross has co-opted his Waka's sound], but what you gonna say? This nigga out here making 30 fucking sounds with your sound," he explained. "He watering it down, just putting words together that sounded good. Shit would be harder if it was the truth…niggas built labels off our sound—like, literally. You know how many niggas sound like Lex Luger and Southside? I go in niggas' studios, all their beats sound like my producers. I be like, What the fuck? [But] you can't be mad at something you can't control."
He added, "What are y'all gonna say now? Jay-Z stupid as hell? My sound is wack? You gonna say that? They love the sound. They can't run away from it. That shit re-sparked niggas' careers. My sound put life into a lot of people's careers. I feel like my sound changed Hip Hop. Period. It's crazy when I came out with it everybody laughed at it, but the next year everybody's doing it." Did Waka and his producers save a lot of artist career? While Waka's energy and catchy beats keep the crowd jumping, only time will tell how long he can sustain his fan base. We wish him luck.
Source: Hiphopdx
Comments
comments
Category: Interviews, Latest Hip Hop News, Special