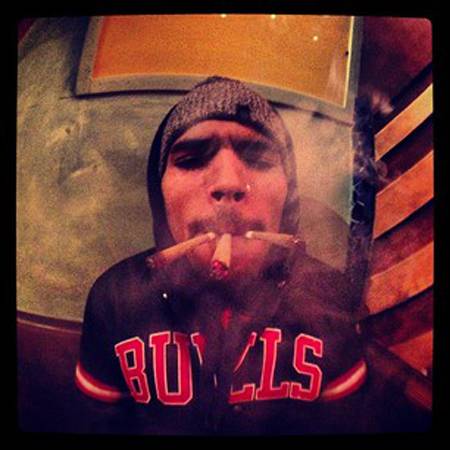 Yesterday Chris Brown dropped pictures on Instagram of his recent visit to an Amsterdam Coffee Shop.  For those who may not know, marijuana is legal in Amsterdam and many coffee shops also double as  cannabis shops. And of course, Chris had to partake!
The international R&B star posted pics of him toking on three joints at once at Greenhouse Amsterdam with the caption "Oh don't worry.. It's medicinal!!! Lol". We're all for international superstars partaking in Amsterdam's festivities and living the rockstar lifestyle, but Chris Brown may want to be a little bit more discreet in the future as he's still on probation from his 2009 assault on Rihanna.
"You are not only in the public eye but you are on probation to me. You are on probation for five years and you still have a couple left. Your conduct is important", a judge told Brown in September of this year after he tested positive for marijuana. What do you think of Chris' Instagram pics? TMI or is he just living it up?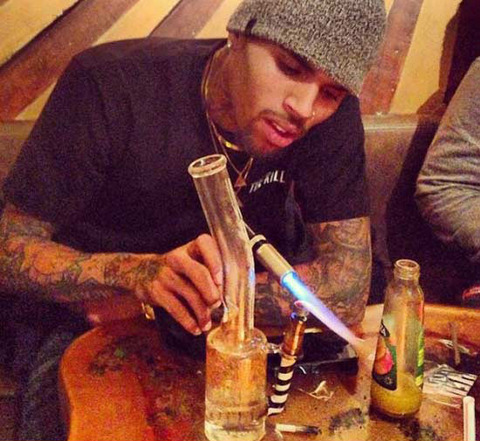 Follow us on Twitter: @HipHopEnquirer
Comments
comments
Category: Latest Hip Hop News, Talk of the Town