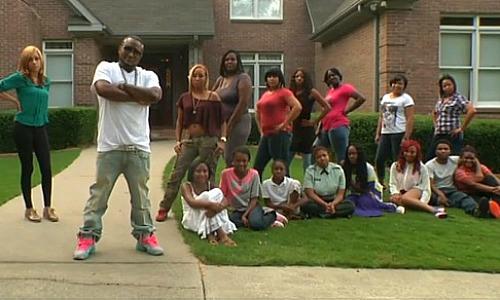 Well folks, it looks like it's official. According to reports at The Daily Beast, author Sabrina Lamb's petition to stop Shawty Lo's reality show, All My Babies Mamas from ever seeing the light of day has been successful. All My Babies Mamas was a one hour special that chronicled the life of Shawty Lo and his 11 children by 10 different women.
Sources from The Daily Beast claimed that the show would never air and now according to The Hollywood Reporter, those rumors have been confirmed by the Oxygen network. THR received a statement from Oxygen saying:
As part of our development process, we have reviewed casting and decided not to move forward with the special. We will continue to develop compelling content that resonates with our young female viewers and drives the cultural conversation,"
What do you think of Oxygen's decision to can Shawty Lo's show? Leave a comment and let us know how you really feel.
 Follow us on Twitter: @HipHopEnquirer
Comments
comments
Category: Latest Hip Hop News, Talk of the Town