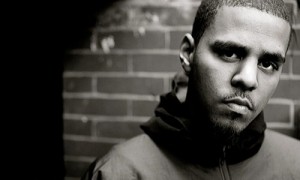 Since the release of J. Cole's verse on the remix of  "Party" with Beyonce, critics have been asking for an explanation for Andre 3000's absence in the video.  Not saying that J. Cole didn't kill it, but Andre 3000's presence on a track automatically gets fans hyped. The hype could be  due to the rarity of 3000's presence in the music industry or it could be due to his track record of keeping fans satisfied with lyrical genius-ness. In an interview on Hot 106 radio Grind Morning Show, J. Cole says he wrote several verses for the song before it was ever released. However, Beyonce decided to go with Andre 3000's verse, considering that it was the best fit for the moment. Here's how J. Cole responded:
Do you know how many verses I did for that song? I did a version before her album even came out. I did two verses and I love those verses too but they ended up going with Andre's verse and Andre killed it. Then she reached out to me and wanted me to get on the remix. Out of the second set I did, she picked the first one, but [I liked] my second verse–I just got to say for the record–but it was too long. I think she was looking for something shorter and more to the point. But it's a blessing to even to be able to work with Beyonce.

I'm on my defensive rapper because when you follow in Andre 3000 shoes, you're expected to really go in, so that's why I say that about getting defensive. But just the fact to be on the song with her and then to be shooting that video with her, being in her presence and she's such a hard working and incredible artist, that's a blessing. I will never forget that day we shot the video, I'll never forget being on that song and hopefully we get more as time goes on, so shout out to Beyonce.
J. Cole is with RocNation along with Beyonce's hubby Jay z and his album Cole World: The Sideline Story just dropped. Although both versions of "Party" have definitely been getting major radio play, its seems that the appearance of both artists in the video would have satisfied critics.
Follow us on Twitter: @HipHopEnqMag
Comments
comments
Category: Talk of the Town