Jennifer Hudson's ex David Otunga has accused the Dream Girl star of violating a gag order that was put in place in the midst of their tensed custody battle.
TMZ reports that David filed docs this week calling out Jennifer for allegedly throwing repeated public jabs his way. In the docs, David points to two incidents that he says Jennifer talked about him in a negative light.

On Dec. 4 episode of "The Voice" where Jennifer is talking to Davon Fleming, one of the contestants. She makes a crack about her relationships never lasting.
Then David accused Jennifer of shading him with an Instagram video where she's whispering about hate and jealousy. She never says David's name, but he thinks it's all about him.
From the looks of the video, David might be grasping at straws trying to defame Jennifer's character to win full custody of their son. He wants the judge to find Jennifer in contempt for violating the gag order.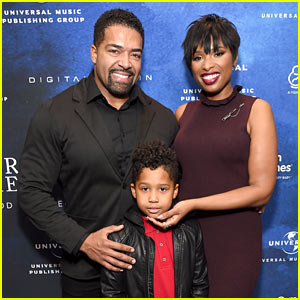 Perhaps David O. should just unfollow her on social media and turn the channel on his TV. We are just saying.
Comments
comments
Category: Archives, Feature, Latest Hip Hop News, Legal, Special, Talk of the Town