Ja Rule Released From Prison For Gun Charge, Begins Tax Evasion Sentence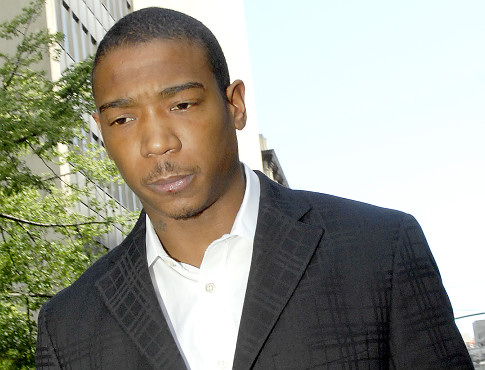 Ja Rule's time in the bing is close to an end but not just yet. The former front man for Murder Inc. was released from Mid-State Correctional Facility in upstate New York today after completing a nearly 2-year sentence for illegal gun possession.
No celebration yet though as Ja Rule was taken into federal custody on a tax case in which he has 28-months on. It's not that bad though as Ja Rule is only expected to serve less than 6-months on the tax evasion charge and still has to pay $1.1 million in back taxes.
Ja Rule's gun case stemmed from him pleading guilty in 2010 to charges that NY police found a loaded .40-caliber semiautomatic gun in his car.
According to The Associated Press, in March 2011, Ja Rule stated that he failed to pay taxes on more than $3 million he earned between 2004 and 2006 while he lived in Saddle River, N.J.
"I in no way attempted to deceive the government or do anything illegal," he told the judge. "I was a young man who made a lot of money – I'm getting a little choked up – I didn't know how to deal with these finances, and I didn't have people to guide me, so I made mistakes."
Keep ya head up Playboy… Home stretch now.
Comments
comments
Category: Celebrity Justice, Crime Stories, Latest Hip Hop News