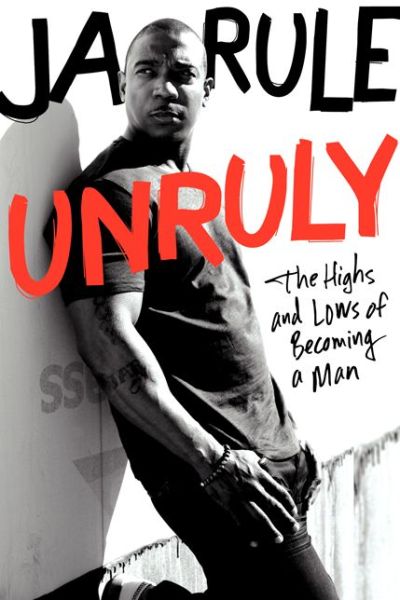 Words by Krysta Wilkins
We're all familiar with the highly publicized beef that occurred a few years ago between rappers Ja Rule and 50 Cent, but with the upcoming release of Ja Rule's book, "Unruly: The Highs and Lows of Being a Man", the two rappers may find themselves beefing again. While "Unruly" chronicles Ja Rule's rise to fame from his youth to adulthood, the book also has never before revealed stories about himself and rapper, 50 Cent.
Two excerpts that are highlights from the novel tell the story of physical altercations that occurred between the two rappers in 2000.
"50 tried to swing on me, but I dipped, then I hit him with the baby Louisville Slugger," Ja Rule writes. "Bam! I dropped the bat. I pulled the shirt over his head. I started catching him left, right, uppercut."
Ja Rule continues to go in to detail when he describes an altercation that occurred between the two at New York Hit Factory Studio.
"I hit him with the crutch," writes Ja, a weapon which he allegedly acquired from a crew member with a broken foot. "We proceeded to whip his ass. I was putting in my work. 50 was crunched in the corner. I slammed the big Tannoy speaker down on him."
We never knew Ja Rule was so "on go", but like they say there's always two sides to a story and 50 has yet to respond. But we're sure it won't be long until 50 gives us all the tea on these so called beat downs.
Follow us on Twitter @HipHopEnquirer
Comments
comments
Category: Book Review, Latest Hip Hop News, Media Gallery