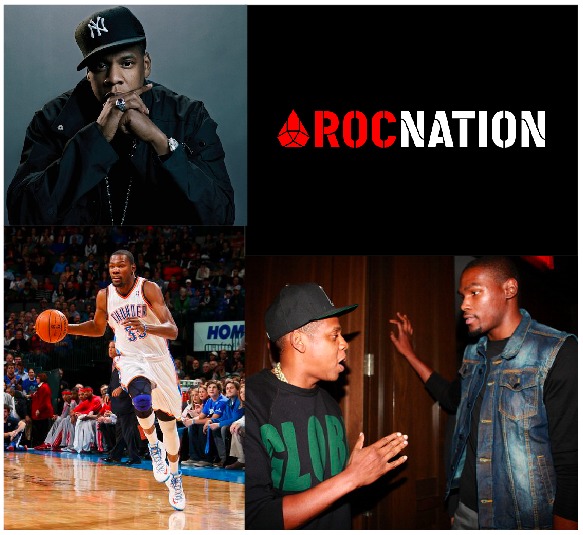 Jay-Z's Roc Nation Sports and talent agency CAA are going their separate ways after working together for the last two years.
The split comes at the end of a two-year-deal between the two companies and the reason is believed to be that Roc Nation was becoming too much competition for CAA. The companies share several big name athletes such as Oklahoma City's star forward Kevin Durant, Seattle Mariner's Robinson Cano, and the New York Giant's wide out Victor Cruz.
"Going forward, they will each focus their own efforts on their own business opportunities and clientele," according to a statement that both companies made on Tuesday.
While CAA handles player's contracts, Roc Nation took the lead in getting marketing and sponsorship deals for their players. In terms of prestige and experience, CAA is the more powerful company compared to Roc Nation but a rumor surfaced last year that CAA's top agent, Tom Condon, was quitting CAA and taking his talents to Roc Nation. In 2014, Condon was named the third most powerful sports agent in the world by Forbes and part of the reason why is because he has $1.29 billion in contracts under his management.
Right now the world of sports is getting a lot of attention on almost every level and as a result, sports rights agencies are demanding huge fees. As music sales continue to dwindle, making a bigger play into the worlds of sports makes sense for an executive like Jay-Z.
Follow us on Twitter @HipHopEnquirer
Comments
comments
Category: Latest Hip Hop News, Sports