Jesse Jackson Jr. Pleads Guilty To Campaign Fraud
Jesse Jackson Jr. plead guilty today to one count of conspiracy to commit wire and mail fraud for his use of $750,000 in campaign funds for personal items including a Rolex watch and rock star memorabilia.
The former Democratic congressman was in tears in court as he testified to U.S. District Judge Robert Wilkins. Jackson stated,
"Guilty, your honor. Sir for years I lived off my campaign. I used money I shouldn't have used for personal purposes."
Jackson's famed father and Civil Rights champion Jesse Jackson, Sr were among Jr.'s supporters in the courtroom.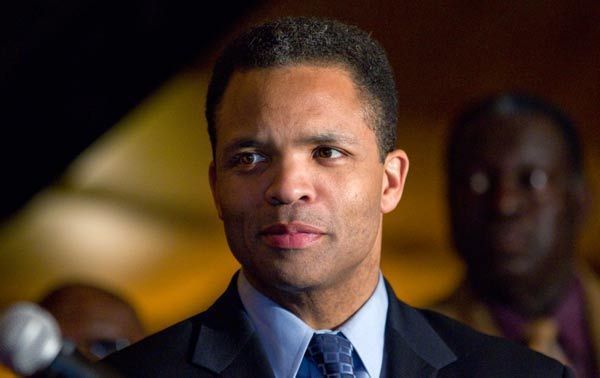 According to The Associated Press, Jesse Jackson Jr. is expected to receive between 46 to 57 months in prison. He will also pay fines and penalties totaling between $10,000 and $100,000 and loses his right to vote.
Jackson's wife, former Chicago Alderman Sandi Jackson, also appeared before Judge Wilkins and pleaded guilty to a one count charge of filing a false tax return.
Jesse Jackson Jr. also added as he left the courtroom,
"It's not a proud day. I'm sorry I let everybody down."
Follow us on twitter@hiphopenquirer
Comments
comments
Category: Breaking News, Crime Stories, Latest Hip Hop News, Media Gallery, Politics