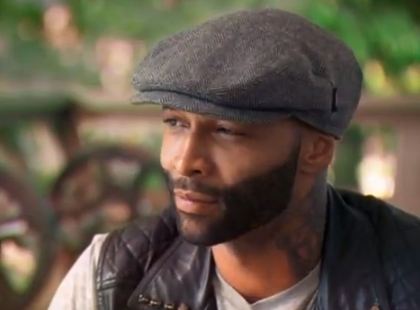 Joe Budden keeps proving that he could care less what the haters have to say. After Monday night's premiere of Love and Hip Hop Season 3, the Twitter and Internet world was ablaze with fans discussing Joe's vast array of vests, his claiming that he's 27 years old and his relationship with his ex, Tahiry. But unlike so many reality stars who blame their on-camera personalities on the way producers edited the show, Joe admits that he is "perfectly pleased" with the show's portrayal of him.
In a recent sit-down with Hip Hop Wired, when asked about the way the show was edited, Joe said:
"I'm perfectly pleased with the edit thus far," says Budden. "I mean my motto is they can't edit what you don't give them. So I don't ever expect to be depicted as anything but myself. I'm not worried about. I've heard other cast members complain about the edit already. But no, not me". 
Check out the full interview with Joe below.
Follow us on Twitter: @HipHopEnquirer
Comments
comments
Category: Interviews, Latest Hip Hop News