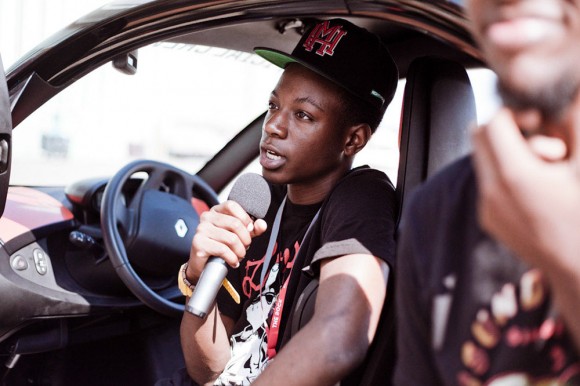 Earlier this week Joey Badass and Lil B were the latest rappers to get into beef after Lil B dropped his Joey Badass diss track, "I"m a Badass" and got a response from Joey titled "Don't Quit Your Day Job". The two have kept the beef pretty civil so far, with Joey even tweeting, "Im about to blaze to this shit, cant believe the basedgod dedicated his appreciation for me on a song! So amped". Lil B responded like a true hip hop gentleman, saying: "My son @joeyBADASS_ hard thoo i see ya REAL HIP HOP".
Although the two are being good sports about the whole situation, Joey Badass recently gloated in an interview with MTV News, saying:
If somebody send a jab at me. I just send one  twice as hard. I really didn't have to respond, I don't feel so. But I jus did it, I don't know why. 

It's just too easy. It's too easy, that's what it is. So I was like why not? I was just flexing my skills on him. 
Check out Joey's full interview below.
Follow us on Twitter: @HipHopEnquirer
Comments
comments
Category: Latest Hip Hop News, Music