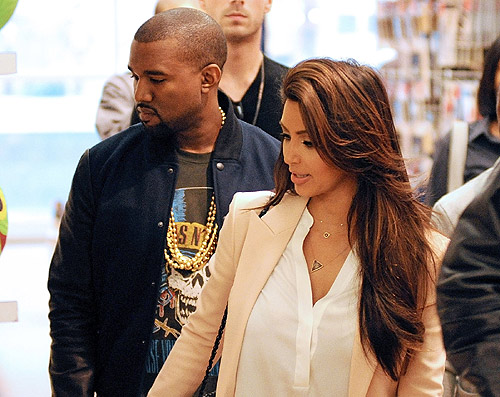 Last night at his New Year's show at Atlantic City's Revel venue Kanye West announced that he and girlfriend, Kim Kardashian are expecting their first baby together after dating for 10 months. Kanye revealed the big news by asking the crowd to give it up to his "baby's mom" and saying that the baby news was an "amazing thing".
The Kardashian klan automatically took to Twitter to congratulate the couple with Khloe Kardashian retweeting her hubby Lamar Odom saying " I'm excited for Kanye and my sister! There's nothing like bringing life into this world! Let's keep Gods blessings coming!".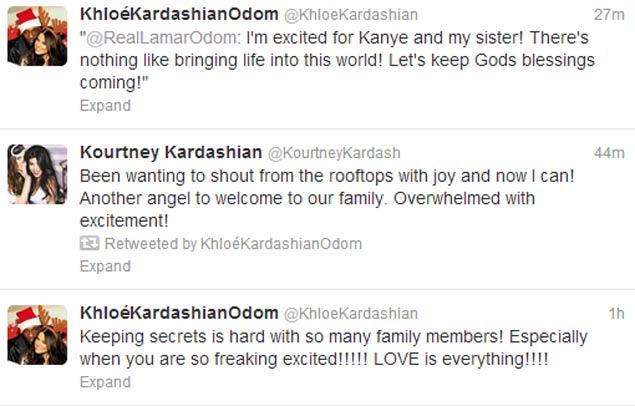 Kourtney Kardashian tweeted "Been wanting to shout from the rooftops with joy and now I can! Another angel to welcome to our family. Overwhelmed with excitement!", while one of the younger Kardashian members, Kendall Jenner tweeted "Who's excite about the Kimye babyyy?!". Kim's mom, Kris Jenner tweeted "I"m a happy girl !!!!! Wowza!".
Congrats to Kimye on the soon-to-be addition to their family!
Follow us on Twitter: @HipHopEnquirer
Comments
comments
Category: Latest Hip Hop News