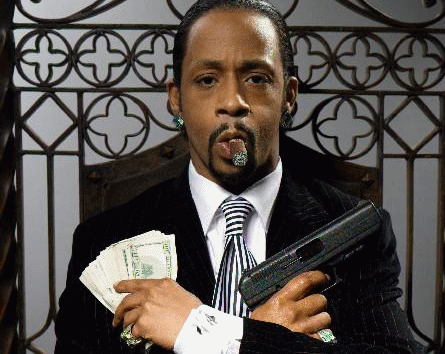 One thing you can say about Comedian/Actor Katt Williams is that he will surely piss off some cop in a city near you during one of his wild and crazy stunts of trying to get attention. According to TMZ, the star funnyman decided to take a ride with his motorcycle on a Sacramento street yesterday but things went bizarre when police officers tried to stop him.
According to law enforcement sources, cops observed Williams driving his motor tricycle on the sidewalk — and when they attempted to pull him over, Williams took off.
He won't be able to use the "I Didn't See Them Defense" since cops acknowledge that he even turned around and told them during the chase that he was not going to stop. For his deed and since the cops could not catch him, they intend on swearing a warrant for his arrest for felony evasion which essentially means they want his drivers license for a couple of years!
We will keep you guys updated on this developing story.
Hip Hop Enquirer Magazine | Follow us on twitter@hiphopenquirer
Comments
comments
Category: Breaking News, Celebrity Justice, Crime Stories, Latest Hip Hop News