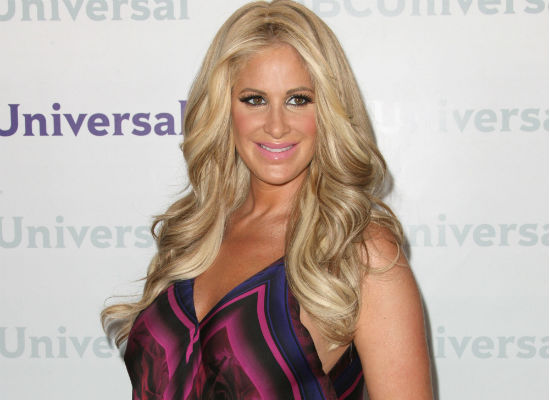 After rumors that Real Housewives of Atlanta cast member, Kim Zolciack made a mid-season departure, the housewife talked to In Touch magazine to air out the details and confirm her departure from the show. Here's what Kim had to say about her departure:
"I was eight months pregnant and there was so much drama; I just had to walk," Kim tells In Touch about her mid season exit from the hit Bravo series. "I've taken on so much in the past five years, but this was the final straw. My priority was the child inside me."

The drama unfolded over a trip to the Caribbean island of Anguilla, where co-star Cynthia Bailey would be renewing her vows with husband Peter Thomas. When Kim, who was 36 weeks pregnant at the time and under strict doctor's orders not to travel, announced she wouldn't be coming, all hell broke loose.

"They couldn't understand why I couldn't go," Kim — who gave birth to son Kash a few weeks later, in August — says about her fellow Housewives, unleashing their collective fury. "Fighting is what we're known for, but I've never disagreed with a pregnant woman. It's not one life you're dealing with, it's two."
Kim's departure from the show and the surrounding drama is captured on the Dec. 2 episode of RHOA. But just when you thought you wouldn't have to see much more of Kim, In Touch revealed that she'll be returning with a "Tardy for the Wedding" spinoff with a new name. The show is set to premiere Spring 2013 after RHOA wraps up.
Follow us on Twitter: @HipHopEnquirer
Comments
comments
Category: Latest Hip Hop News