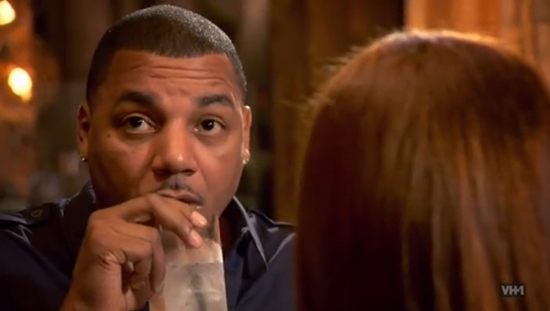 Ring the alarm because Rich Dollaz of Love and Hip Hop NY was recently handcuffed mid-interview for allegedly not paying child support.
According to reports over on BallerAlert (via Mouth To Ears), the news about Rich dodging child support had surfaced just weeks ago, and we were all just waiting on proof. In the video, the manager of Olivia and Erica Mena slouched with his cool demeanor, ready to dig into interview questions as his baby's mother, Chaundrea Nicolle, rolled up with cops to serve his child support warrant.
This comes just days after Rich Dollaz was arrested in Memphis after Nicolle alerted the authorities that Rich was in the city for a talent show, and was allegedly delinquent on child support payments. Rich made bail and left the city, but it looks like his baby's mama was determined to see her money. Past reports also claim that Rich Dollaz is not even sure if they 12-year old that Nicolle wants him to fork over money for is even his.
Rich Dollaz seemed quite confused by the whole situation. Check out the incident below:
Hip Hop Enquirer Magazine | Follow us @hiphopenquirer
Comments
comments
Category: Interviews, Latest Hip Hop News, Media Gallery, One on One, Talk of the Town