Aren't these kids just too cute!?  Actress Gabrielle Union and her NBA star boo-thang Dwyane Wade cuddle up together for the February cover of Essence Magazine. Despite years of being on the receiving end of side-eyes and snide remarks from the public over rumors that she snatched the Miami Heat star away from his former wife, the 38 year old actress hasn't left his side since they met a few years ago. They were recently spotted this past NYE weekend at a party where Wade's teammate LeBron James proposed to his longtime girlfriend Savannah Brinson. However, Wade feels absolutely no pressure to tie the knot with Gabby. In an excerpt from their interview Wade says:
"We're not rushing it. Both of us have been married before, and we understand that if we choose to marry again, we want it to be right. We both took failing at marriage hard. The next time it's gotta be forever…"
Good for them. Together they share a love (and judging from the cover lip gloss) that surpasses most Hollywood couples who are quick to jump into marriage. Here's hoping that we see more of them in 2012!  Go pick up your copy of Essence when it hits newsstands. In the mean time, check out another pic of a radiant Gabrielle wearing a canary yellow dress draped in all the right places!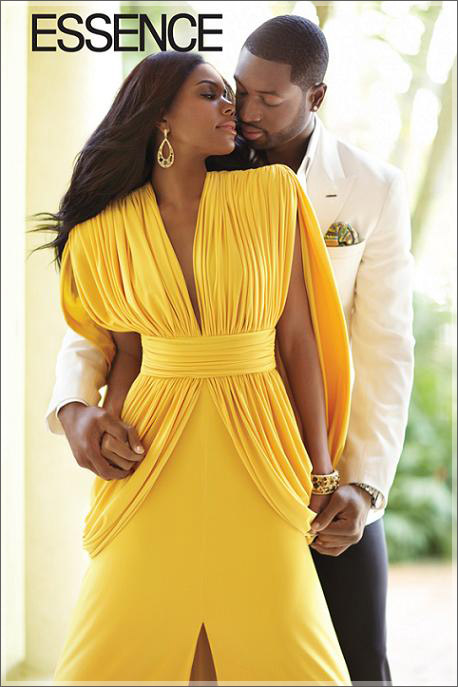 Follow us on Twitter: @HipHopEnqMag
Comments
comments
Category: Latest Hip Hop News