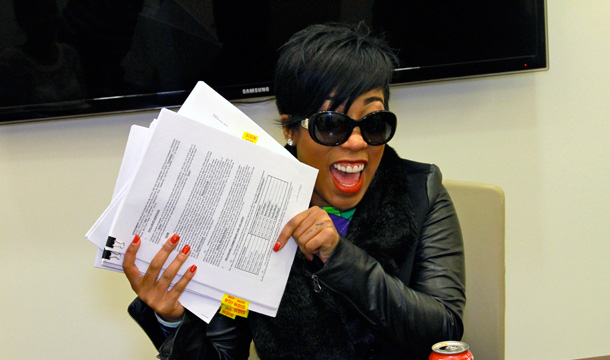 K. Michelle has been hinting about signing a new record deal for quite sometime and even mentioned it at a few of her recent shows, but no official announcement was made until today. The songstress let her fans know by tweeting, "Today was a very special day. Today I signed with Warner Brothers Records. I am a true testimony that God will make room for ur gifts."
K. Michelle signed with Warner Bros. today. The VH1′s 'Love & Hip-Hop: Atlanta' reality star K. Michelle couldn't wait to share her news with her tweeps. She began posting pictures on instagram as soon as she was about to sign the paperwork.
She tweeted, "so many people counted me out and wished bad upon me. Some tried to destroy my name. I kept fighting and praying. Music is my life." Congratulations is definitely in order for K. Michelle!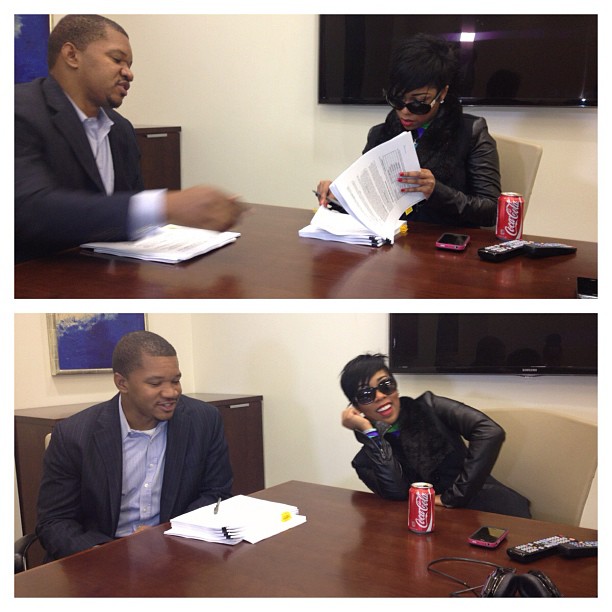 Hip Hop Enquirer Magazine|Follow us on twitter@hiphopenquirer
Comments
comments
Category: Latest Hip Hop News