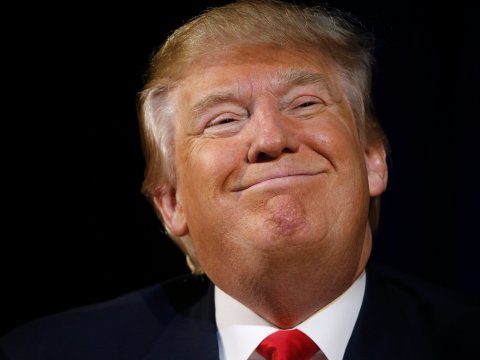 Donald Trump threatened to bring in federal enforcement into Chicago if the city would not address their violent crime, according to a Tuesday night tweet.
If Chicago doesn't fix the horrible "carnage" going on, 228 shootings in 2017 with 42 killings (up 24% from 2016), I will send in the Feds!
While this is not the first time Trump has mentioned his "concern" for the city of Chicago and the crime rate, it may be the most eye raising comment since he actually has some power to do such an act. In a subsequent tweet, Donald Trump called the violent crimes, "Carnage" and his tweets seemed to be inspired after a segment on Bill O' Reily's "The O'Reilly Factor". On the show O'Reily dabbled with the idea of the federal government intervening to combat Chicago crime.
Since the tweet, some leaders and politicians have spoken out against what Trump is calling for. Chicago Congressman, Mike Quigley, responded with this tweet:
If @POTUS is concerned about gun violence in Chicago, maybe he should talk to @VP about all of the illegal guns coming across Indiana border
Reverend Jesse Jackson chimed in saying, "We need a plan, not a threat. We need jobs, not jails."
It is undeniable that there is a gun violence issue in Chicago, but it should be obviously and reasonably visible that the solution to guns is not more guns.
Comments
comments
Category: Latest Hip Hop News, Legal, Politics