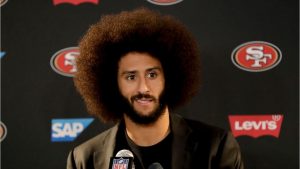 With so much racial tension in the NFL from Colin Kaepernick taking a knee during the national anthem because of the racial injustice in America, to him being black balled by every team in the NFL. Master P has a message for Colin Kaepernick. "WHO NEEDS THE NFL?"  Master P told TMZ Sports if the league won't let Kaep ball, he's down to help Colin start up his own shop, and take down the shield.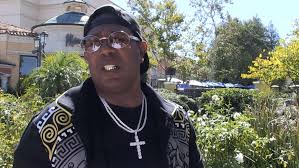 Master P knows about sports startups, his Global Mixed Gender Basketball league is off to an incredible start, attracting big name talent like the Gonzalez Twins, Glen "Big Baby" Davis, and Metta World Peace.
TMZ met up with the Hip Hop Legend in L.A. and shared his thoughts about Kaep's situation, and P had a very simple answer, "if you can't join 'em, beat 'em".
"I'll help him start his own league. I think he should, I mean he's a great football player. I think the NFL should have some competition."
Not a bad idea especially since P Diddy made it clear that he wants to buy the NFL. Why not come together and start a new leaugue?
Comments
comments
Category: Feature, Latest Hip Hop News, Special, Sports, Talk of the Town