Michael Jordan Wants Paternity Lawsuit Dismissed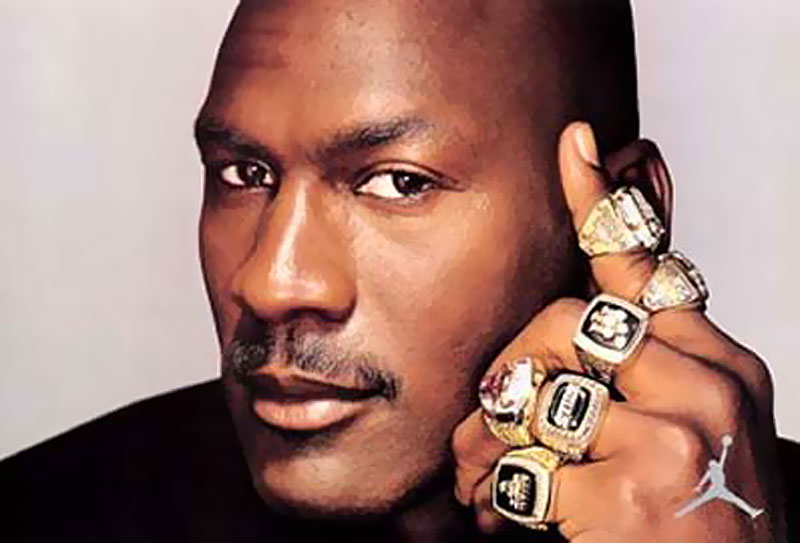 NBA legend Michael Jordan may forever be the slam dunk king but one basket he might have scored is coming back to haunt him.
As previously reported, Pamela Y. Smith filed a petition in Fulton County Superior Court in Georgia to have the Chicago Bulls superstar take a paternity test to prove that he is the father of her 16-year-old son Grant Pierce Jay Jordan Reynolds (Taj).
Smith claims that the lawsuit isn't about money but wants Jordan to "publicly" acknowledge her son.
Well now the sneaker king is fighting back as he asked a Georgia court on Monday to toss out the paternity suit and called it a "shameless, bad faith attempt to abuse the legal system."
According to The Associated Press, Jordan's lawyer John Mayoue said in a document that he is not the father of Taj.
Attorney John Mayoue has found himself grabbing the headlines just last month when a CBS investigation was launched that accused him and Fulton County judge Bensonetta Tipton-Lane of having an inappropriate connection in the dealing of the Usher Raymond and Tameka Foster-Raymond's custody case. Tameka Raymond is currently appealing the judge's controversial ruling in that matter.
The paternity of the teen was "conclusively established" in divorce filings between Smith and her ex-husband, Jordan's attorney wrote.
Jordan, who is the majority owner of the NBA's Charlotte Bobcats, had his spokesperson and Business Manager Estee Portnoy released a statement that read:
"Public records show that the paternity of the child was established in a prior case in this same court many years ago and that Michael Jordan is not the father. He also filed a counterclaim seeking sanctions for the false claims made against him. It is unfortunate that well-known figures are the target of these kinds of claims. Michael Jordan will vigorously defend himself and his reputation."
To further refute the claims, Jordan's lawyer attached a 2003 divorce court filing between Smith and ex-husband Glenville G. Reynolds that states he is the boy's father.
The document read that one son was born out of the marriage and listed the child's birth date and name. The document ends with a statement signed by Smith saying everything is "true and correct to the best of my knowledge and belief."
The document also stated that Smith will have legal and physical custody of the child and Reynolds can have visitation. Reynolds was expected to pay child support for the child.
A court date is scheduled for March 12 for the paternity suit.
If Taj does turn out to be Jordan's son, I wonder if Nike will start placing a box of condoms in each box of Air Jordan sneakers purchased.
Follow us on twitter@hiphopenquirer
Comments
comments
Category: Breaking News, Latest Hip Hop News