A serious message from The Honorable Minister Louis Farrakhan to his friends in the Hip-Hop community, who are under attack by his enemies for meeting with him and supporting the upcoming 20th Anniversary of the Million Man March 10-10-15. #JusticeOrElse

Posted by Minister Louis Farrakhan on Wednesday, July 8, 2015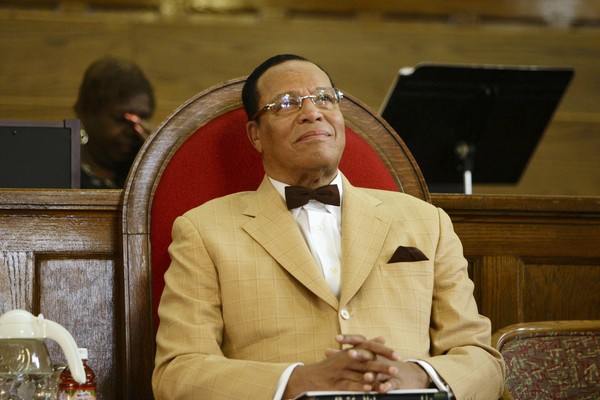 Minister Louis Farrakhan recently released a special video to his friends in the rap community. If you have been following, this year will mark the 20th anniversary of the Million Man March and this year's event is titled 'Justice or Else'. Farrakhan has met with a slew of rappers, whom he calls the new leaders of the people. Since this deceleration, Minister Farrakhan has noticed a trend of interest.
"I've noticed that if you come and sit with me and I give you good counsel, good advice. The next thing I know my brother, rapper has been arrested. Such was the case of Young Jeezy after he visited with me. After Sean 'Puffy" Combs visited with me. After Rick Ross visited with me and we embraced each other; and 2 Chainz and Young Thug, all of a sudden they've done something wrong with the law. I say to my brothers and sisters in the rap community. This demonstrates the fear of the enemy that has covered me up for 20 years. Not allowing me on their major television stations, not allowing me to be interviewed. Stopping me from talking in the various colleges and universities. Never wanting me to speak to our young people."
This something that is worthy of paying attention to. While there is no way to correlate the meetings with their later legal or public problems, it should not be ignored. The Hip Hop Police is a very real thing. Originating in the New York Police Department and spreading to other cities since, there have been lists of rappers that are supposed to be watched and observed.
You can even look towards the COINTELPRO program, something Farrakhan and the Nation of Islam had to become familiar with for one reason or another. If you are not aware of COINTELPRO, it was an illegal and covert operation by the FBI to disrupt domestic political organizations and movements. Their motivation was to protect that nation's security, basically think the Patriot Act after 9/11 but condones infiltration and assassination on top of wrongful imprisonment.
So Minister Farrakhan has real reason to be worried for himself and the rap community, it can not be simply dismissed as just a conspiracy theory or paranoia . Farrakhan also asks those that oppose him, "What have I said that has you so upset"? He explains how he has been written to and the rappers he speaks to have been labeled, 'vile' and 'thugs'. Farrakhan replies to those statements like this.
"My mission is the transformation of human life. Particularly black, brown and red life. So when you see me with those who may have broken the law, or been vile in their speech and degrading women in their talks or promoting thug life. Don't be upset because it's written in the scriptures that Jesus sat with the publicans and the sinners. And when his critics said, 'Why are you sitting with them'? Jesus said, ' Is it not the sick that need a doctor? My people have been made sick in their journey in america under the sickest human being of them all."
Comments
comments
Pages: 1 2
Category: Feature, Latest Hip Hop News, Media Gallery, Politics, Videos