Words by Alyson Robinson
The Hip Hop Enquirer is happy to introduce you to the fabulous vixen Christina Granville. You may recognize her from several basketball videos of her scattered across the Internet, or from her relatively popular YouTube channel. Christina has been modeling for over six years and has no intention of slowing down now, especially now that she has relocated to Atlanta.  Check out her interview below where she shares her love for God, basketball, hard-bodied men and positivity.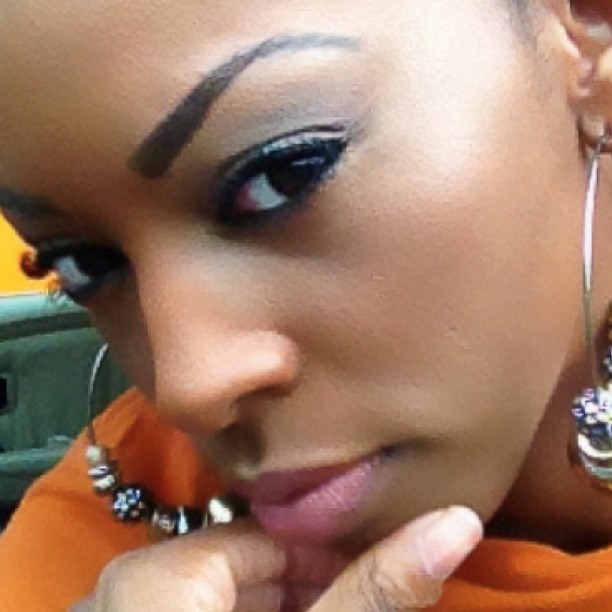 HHE: First off, you are a very beautiful woman and I understand why our editorial team has selected you for the next Hip Hop Honey.
What school did you attend and what did you study there?
CG: I went to St. Leo's university and I studied business management and got a degree in business management.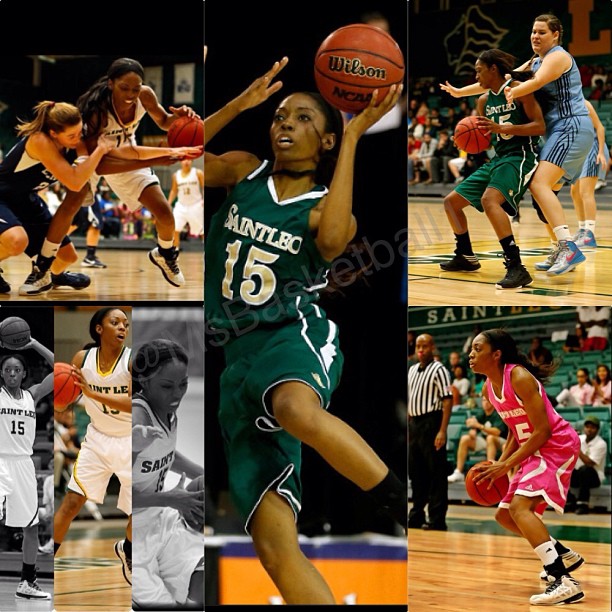 HHE: You recently relocated to Atlanta, which is perceived to be the mecca for black entertainment. Was that one of the factors that played into your move?
CG: Yes I'm trying to get into acting and rebooting my modeling career, so Atlanta was one of my choices.
HHE: How do you keep your abs so perfect, what's your workout routine?
CG: I used to do cross fit. Cross fit is really really really good, if you're trying to get abs, trying to get in shape. I did cross fit and me playing basketball, so I was always doing cross fit and lifting weights and a lot of running so that's basically what I did a lot of running and cross fit.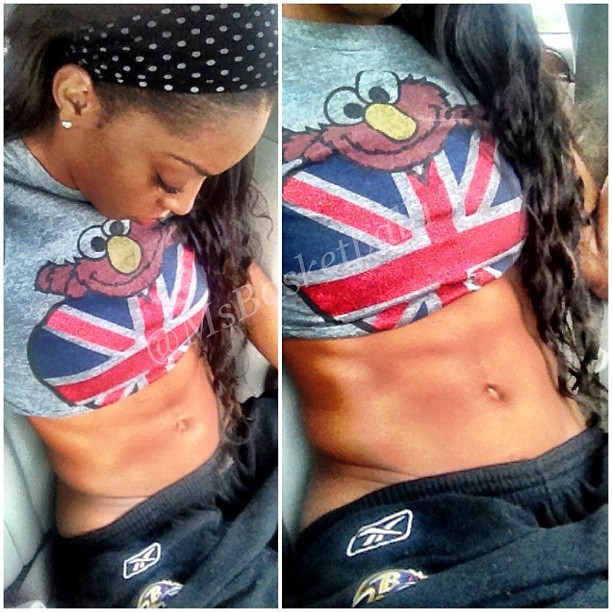 HHE: Can you also share some of your beauty secrets?
CG: Oh wow beauty secrets! Good God! I [barely use] makeup. What I use for my face, my whole entire body, I love to use organic shea butter, because I got this Jamaican rough skin, I need to put some moisture in it. Organic shea butter is fantastic for skin and I use for my face… its from The Body Shop, all their products are organic all natural no crazy stuff in it, and I love their vitamin C citrus scrub.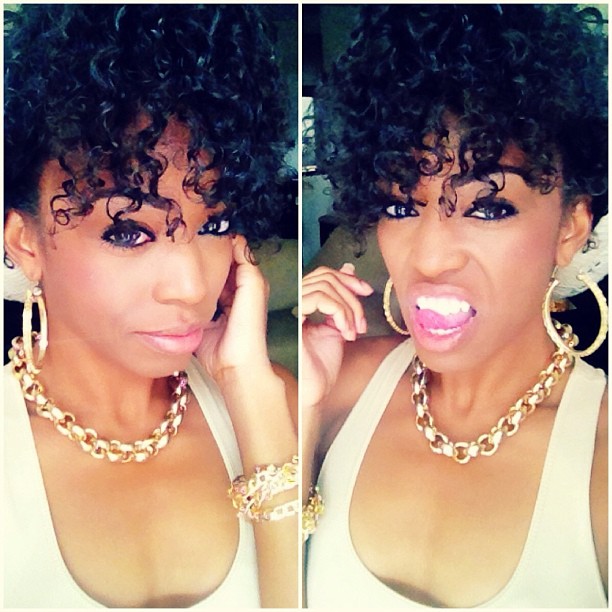 HHE: What is your horoscope?
CG: I'm a Capricorn.
HHE: Because of social media, like Instagram, everybody calls themselves models, what sets you apart from the others?
CG: I am transparent, I'm not one of those that's going to put on "oh I'm a model, I'm a model," that's not what its about. Being a model for me is more than just taking pictures, its more than just putting on clothes and running down the runway that's what I'd really love to do. However, its more being a model and you have to take that word and create into something that's positive you have to be a role model. You have to be the blueprint for other people, younger kids, younger women or other women looking at you and you to be an influence. I'm totally different from the regular average model; I really try to encourage different people, that's a boy or girl to be themselves and if its on Instagram, on Facebook, on Twitter, whatever I'm doing, I'm always going to be Christina [who plays basketball] or whatever the case may be, I'm going to be me regardless, everywhere I go and through my Instagram you can tell. When I meet people they say, "Oh my God, you act just like your Instagram" or "you look just like your Instagram!" I'd go "well what you thought?" you should want to be so transparent so that when people meet you, they'll say, "Oh this is the girl that's in the pictures, this is the girl that's selling my brand. This is the girl that's representing for females that's trying to get into the industry."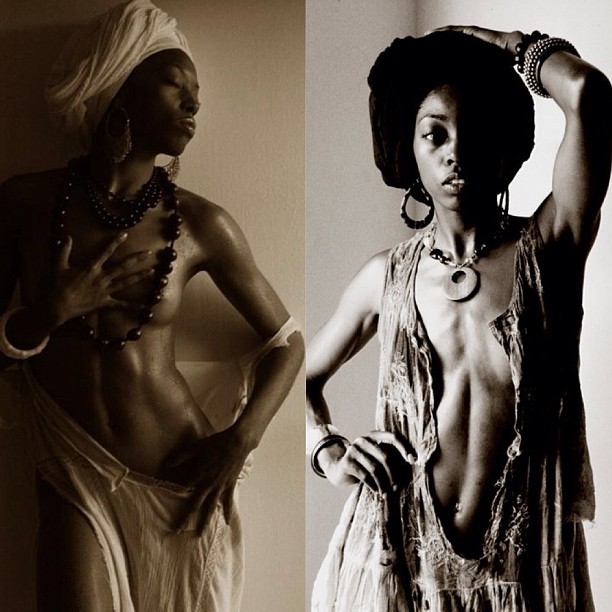 HHE: Based on this conversation and your YouTube channel, we can tell that you're hilarious, besides YouTube, what do you do for fun?
CG: I play basketball, so that's my main thing, that's my fun "fun". I'm still a little tomboy, I love to ride four wheelers, and dirt bikes, I love to Instagram, I love you tube.  I always doing something fun, because I have a great time with myself, it could be just me by myself with my imaginary friends and we have so much fun. My family they are a bunch of fun, that's another thing I really have fun with. I'm very adventurous; I really like going places and traveling and playing basketball.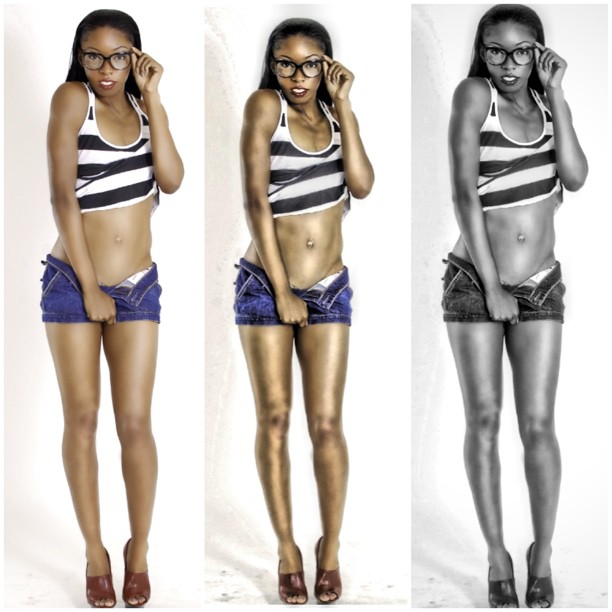 HHE: Ok so I'm about to go up in your grill right now, are you single?
CG: But of course I am.
HHE: What are some of the characteristics you look for in a man?
CG: Oh God, oh yes!  He has to be God-fearing, because I'm very spiritual. My dad is a bishop, so I try to find positive [things] in a man, like my dad. He's a great example of what my man should be. I want somebody that's into God, hilarious, they have to have a great sense of humor, he has to be goal oriented, adventurous, and into working out, very conscious about their health, I love beautiful teeth, I like people to smell good, a nice body and someone that's really about building and making somebody better.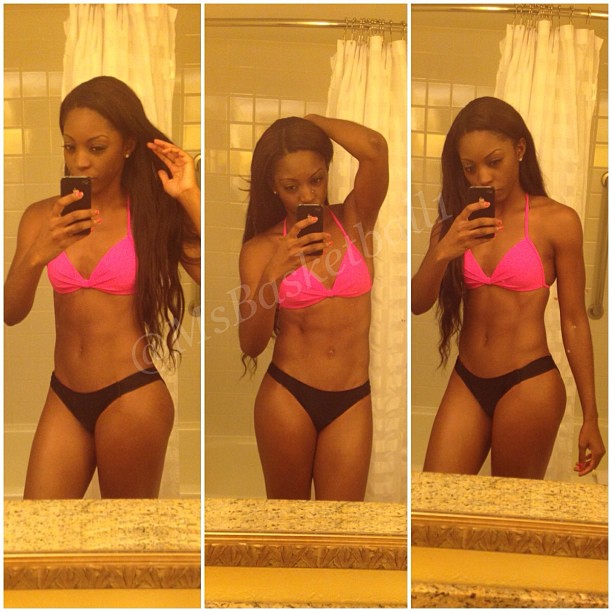 HHE: Is it really important that the guy is as athletic as you are?
CG: Yes he has to be athletic.  I need my man to be sexy; I don't want everybody just to be looking at me! I want to be like "yea look at my dude, he's fine!"
HHE: When do you feel most sexy?
CG: I feel most sexy, I think, when I have on my basketball shorts and sports bra, oh gosh I feel like the baddest girl in the world.
HHE: Tell us what is the sexiest thing you have done with your partner.
CG: "Hmm let me think, I ain't had no partner in a while," she joked. I think when I gave him a hot body oil massage and I rubbed his feet and then I did a little dance for him with my little cute outfit on.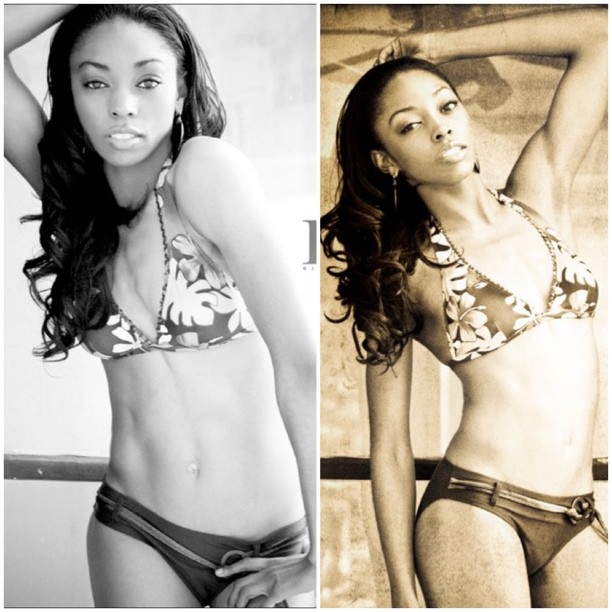 HHE: I'm gonna give you two options and you just pick one, Ok?
CG: Ok
HHE: Flowers or perfume?
CG: Hmm that's a hard one. I'm going to say flowers.
HHE: Designer shoes or fresh sneakers?
CG: Ooh that's hard because I'd get both. Lets say affordable shoes.
HHE: Donna Karen dress or designer jeans?
CG: I'll say jeans.
HHE: Instagram or Twitter?
CG: I like to Instagram all day.

You can keep up with Christina by following her on her Instagram and Twitter -@missbasketball1
Photo credit: Instagram
Follow us on twitter@hiphopenquirer
Comments
comments
Category: Hip Hop Honeys, Latest Hip Hop News, Media Gallery