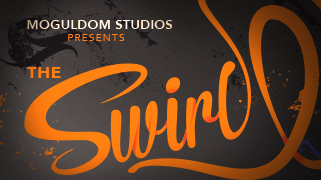 Moguldom Studios is kicking off the summer with a thought-provoking and groundbreaking series of documentaries.
Moguldom Studios is a film company that works to bring light to timely and unforgettable stories about the African American experience. The company gained wide recognition after the release of "A Genius Leaves the Hood: The Unauthorized Story of Jay-Z" which earned the accolade of best selling documentary on Google Play and iTunes.  Since then the company has produced a number of other documentaries including "Gunland", "Bottoms Up" and "The Swirl" – scheduled to be released on May 27th.
In this entertaining documentary, "The Swirl" examines the conversations being had about interracial dating and race relations in present day. Interracial dating has been a controversial topic in both past and present day society. Formerly a crime in which individuals were often harmed or killed, interracial dating is now of greater acceptance and has been adopted by power couples Kanye West and Kim Kardashian and Ice-T and Coco. "The Swirl" examines societal and cultural issues relating to interracial dating and asks the question, is interracial dating trend or taboo?
Featuring interviews with men and women, "The Swirl" sheds light on people's open and honest opinions about interracial dating and forces audiences to examine their own personal perceptions. "The Swirl" addresses the topic of race relations in America in the 21st century and presents current issues in today's society and culture.
Though the film is portrayed in a humorous way, Marve Frazier, chief creative officer at Moguldom Media Group, hopes that audiences will leave affected by the greater message of the film.
"It is our vision for those who view the documentaries, to not only be entertained, but to walk away with knowledge to affect change," Frazier said.
"The Swirl" is available on DVD and digital download on May 27th.
Follow us on Twitter @HipHopEnquirer
Comments
comments
Category: Latest Hip Hop News, Talk of the Town