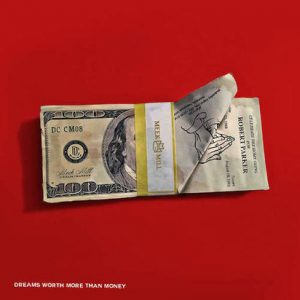 Meek Mill satisfied all his fans requests by finally releasing his sophomore album, Dreams Worth More Than Money. 
The album was originally set for release earlier this year, but a brief stint behind bars over a parole violation pushed back those efforts. Nevertheless, Meek seemed to have used the time he spent in the prison bing (segregated housing unit) to reflect on life. When he was released, he was equipped with a new relationship and new perspective on life. What we didn't know is what he would sound like.
Often, fans will get the impression that jail is like grad school for rappers. That's not the case. Jail did nothing for the development of Shyne or Lil Boosie when it came to skills. It did even less for album sales.
Meek did serve up some appetizers for fans (Monster, B-Boy) while he waited to get the final word on his album.
Would we get the same level of quality that we heard on those tracks on a full disc? After giving DWMTM a listen, the answer is yes.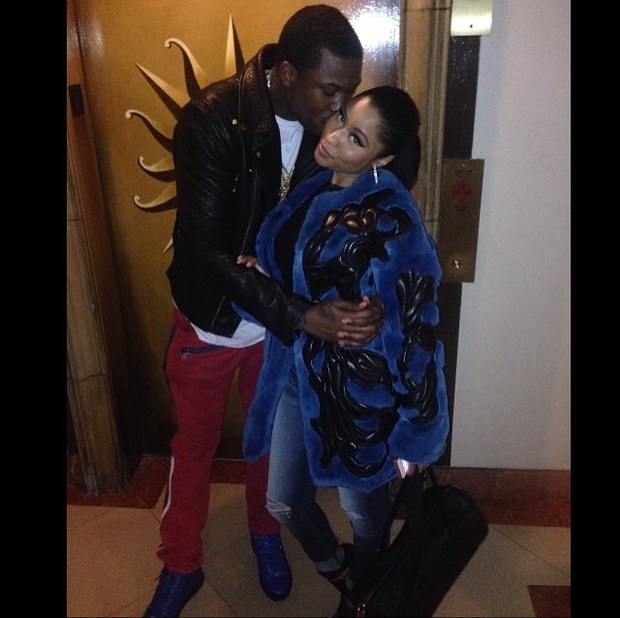 The album kicks off with the triumphant, "Lord Knows". Tory Lanez steps from behind the boards to help Meek set off the album properly. From there, Meek takes over, dropping poignant lines about his move from the streets to the boardroom.
"Classic" featuring Swizz Beatz gives Meek the lane to show off the lyrical prowess that we have grown familiar with since his Flamerz mixtapes. Backed by eerie piano keys and an erratic drum pattern provided by Bangledesh, Meek spits over 2 minutes. Swizz chimes in with a few bars himself, but "Classic" is more of a platform for Meek to show that he can still spit it with the best of them.
Since it was announced that he was in fact dating fellow rap star Nicki Minaj, fans have been waiting for a collaboration from the two. After appearing twice on her Pink Print album, Nicki returns the favor for her boo. Minaj appears on two tracks on the album. Nicki links with Chris Brown for "All Eyes On Me" and later she shows up on "Bad For Me".
HIs collaborations with his new girlfriend will certainly open him up to new fans, its tracks like "The Trillest", "I Got The Juice," and "Ambitionz" that will be what diehard fans of Meek would want to hear.
The best track on the album would be his collaboration with Drake, "R.I.C.O." The two take turns dropping rewind worthy lines for listeners.
The difference between DWMTM and Meek's first album is growth in the subject matter. You can tell that Meek has been hanging out more with Jay Z. He's gone past the typical trap raps and club tunes. While he's not as introspective like say Nas or even Jay for that matter, Meek definitely tries to take his listeners with him as he makes a move from young man from West Philly battle rapper to a man of the world who aspires to run companies and take care of his families family.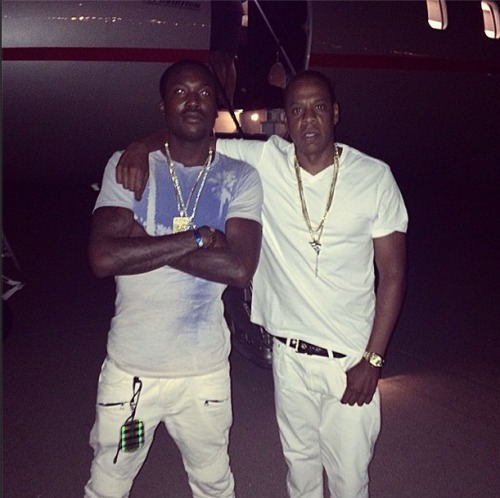 From top to bottom, DWMTM is a solid album. Producers like Metro Boomin, Soutside, Syke Sense, Boi-1-da and more give his album a little more depth sonically that some of his earlier projects.
Like Big Sean, Meek took the bet to expand his sound, subject matter and style and won big. DWMTM will provide sweet dreams for everyone over at Atlantic and Maybach Music.
Follow us on twitter/Instagram @hiphopenquirer
Comments
comments
Category: Album Review, Latest Hip Hop News, Technology