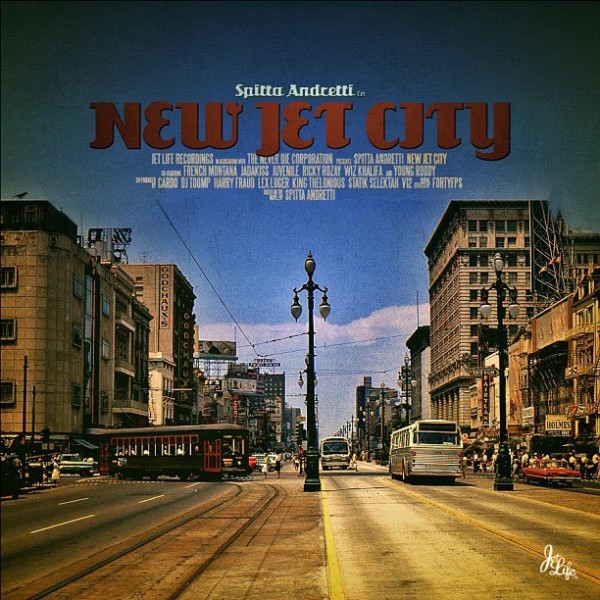 We haven't heard from CurrenSy since 2012 when he released a quick mixtape titled "Three Piece Set" featuring fellow Jet-Lifer, Young Roddy. But we knew it wouldn't be too much longer before he blessed us with some new music, and yesterday he did just that.
Spitta Andretti made a bold move and released his latest mixtape, "New Jet City" on the same day as the Super Bowl, but based on the reaction we've been seeing from Twitter fans and the blogosphere it looks like the move was a good one.
CurrenSy not only delivers with his usual breezy tracks that keep die-hard fans satisfied such as "Sixteen Swtiches Part 2" and "Three 60" featuring Juicy J, but also drops a couple of more energetic joints that will attract less hardcore fans such as "Bitch Get Up" featuring Juvenile.
Other standout tracks include "Choosin" featuring Wiz Khalifa and Rick Ross, "These Bitches" featuring French Montana (despite another horrific hook from French) and "Purple Haze" featuring Lloyd and Trinidad James. Check out the full mixtape below and head over to Dat Piff for the free download!
Follow us on Twitter: @HipHopEnquirer
Comments
comments
Category: Latest Hip Hop News, Music, New Music Alert