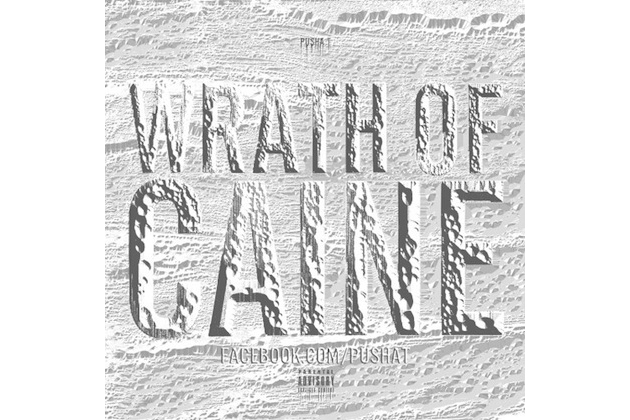 Yesterday evening, G.O.O.D. Music's resident VA representer, Pusha T dropped his latest mixtape, Wrath of Caine which features appearances from heavy-hitters like Rick Ross, Wale and French Montana as well as production from The Neptunes and more. The mixtape serves as a precursor to Pusha's upcoming album, My Name is My Name which is slated for a 2013 release.
Now, we've gotta warn you that in order to fully appreciate Wrath of Caine, you probably need to be a full-fledged Pusha T fan as he stayed in his non-radio, trap-like lane that many have grown to love him for. In a recent interview with Miss Info,  when asked what he felt the standout tracks on Wrath of Caine were, Pusha T admitted that "It Doesn't Matter" featuring French Montana and "Only You Can Tell It" featuring Wale were two of his favorites.
"I knew I wanted French on it, because French has this – he calls it the Wave- he has this thing he always talks about it, called the wave. It's like his own mix of singing and rapping" said Pusha T when referring to French Montana's Future-reminiscent hook on "It Doesn't Matter".
Pusha also touched on his collaboration with Wale for the mixtape, saying:
It's really good because we're both from the DMV area… He's known for his poetry and him just getting real deep, so me and him just collaborated on a record.  It's just like, it's near and dear to me cause he's from the area.
Check out Wrath of Caine below and let us know what you think! You can download the full mixtape over at DatPiff.
Follow us on Twitter: @HipHopEnquirer
Comments
comments
Category: Latest Hip Hop News, Music, New Music Alert