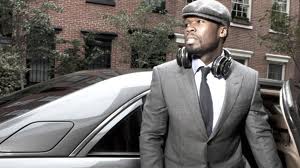 It's been a wild 10 years for the Queens, New York native, 50 Cent.  You remember, Get Rich Or Die Trying, the Vitamin Water deal, and all the philanthropic work.  Between all of the success and him being shot 9 times, there was the 50 Cent Is The Future mixtape. To celebrate the 10th anniversary of its release, 50 dropped The Big 10, a collection of brand new music that also showcases his two newest artists. The first is Kidd Kidd, who had a short stint with Young Money. Since being featured on Lil Wayne's "Mrs. Officer", Kidd Kidd has rejuvenated career with the G-Unit CEO. Queens, NY, the latest video off of 50's The Big 10 project, features the other new G-Unit artist Paris. Check it out below.
[kkytv id="monlEabTJvo"]
 "I took influences from big hit records in the past, but I didn't actually take the song[s]," 50 explained to MTV this week at a launch party for his SMS Audio headphones line. "There's different things that might strike a chord with me to make me want to do something creatively, that the public just sees it as a new song or a new effort. But I have something else that makes it matter more to me." (MTV). The mixtape resembles the old 50 before he started focusing on business ventures.  Check it Out Below.

Download Mixtape Free | LiveMixtapes.com Mixtape Player
Follow us on Twitter @HipHopEnqMag and @Alex_HHE to give us your thoughts.
Comments
comments
Category: Latest Hip Hop News, Music, New Music Alert