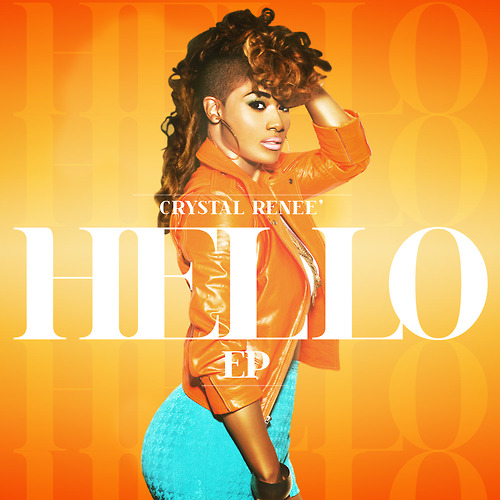 AVAILABLE NOW
LISTEN & DOWNLOAD 
@
R&B artist Crystal Renee' first stepped on the scene earlier this year with her heartfelt debut single, "I F*ckin Love You".  The bold love record produced and written by Rock City (Rihanna's "Man Down") and Jovan Hill served as a soft introduction to those wondering "who is Crystal Renee'?".  Enlisting star of BET's "The Game", Pooch Hall for the official video, Crystal Renee' delivered a visual showcasing her love-hard mentality and around-the-way girl appeal.  The Tennessean prides herself on being able to hold- no-bars when speaking as a voice for women who genuinely just want to be loved, but realistically deal with the ups and downs of the modern dating scene.
"In my music, I feel like most people will definitely relate.  I totally push the envelope in content, but the delivery shields the message in a way that is easy to intake and isn't offensive.  "I F*ckin Love You" is a very good example and representation of my style," Crystal Renee' explains.
The six-track EP serves as a formal introduction directly from Crystal Renee' herself.  "I wanted to title the EP "Hello" because it is one of the most popular ways to introduce yourself.  When you say "hello" to someone, you are extending your genuineness to them and allowing them to welcome you," spoken like a true Southerner.  The unsigned crooner hopes to welcome many new fans, quench her supporters' appetite for more material and attract the recognition of music executives with her lyrical content and anthem like production.   With the help of songwriter/producer, Candy Shields, Renee' has been able to develop a lane that aligns with who she is as a person.  Renee' explains, "The music is real, it is not watered down; it is not sugar-coated; it's genuine; it's real and it's me".
Contrary to the single, "I F*ckin Love You', songs like "How to Leave" and "I Did It" shows that everything isn't always "peaches and cream" in love, speaking to the down and in-between sides.  The up-tempo "He Like Me" showcases a more fun side of Crystal Renee', while songs such as "Keep 'Em On" and "Business and Pleasure" show Renee's more sexy and confident side.
HELLO credits production from musical gems such as Cam Wallace, Teddy, MQuest, Writetime and Jovan Hill.  Writer contributions include Candy Shields, Writetime, Rock City, MQuest, along with Crystal Renee' herself.  
Comments
comments
Category: Latest Hip Hop News, Music, New Music Alert