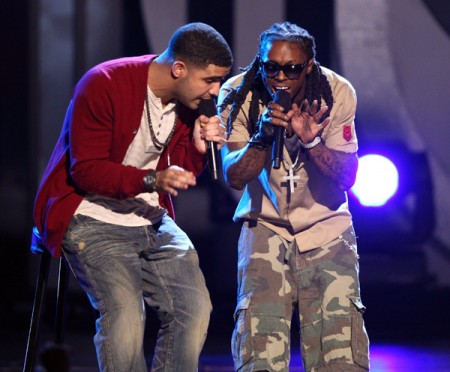 So when word hit the internet that Lil Wayne, Future and Drake were all on a track together, we had a feeling that the track would be crazy. But then once we found out that Mike Will Made It was on the beat, we knew it was a wrap. The three teamed up for what will probably become one of the most played club bangers of 2013, "Good Kush and Alcohol".
In a recent interview with Complex Magazine, the super-producer Mike Will actually talked about how the track came together, saying:
"We were working on this one record that Khaled couldn't use, and it ended up having Future and Drake on the hook. I ended up giving that same record to Lil Wayne… 
The Atlanta native also spoke on his creative process and how he gives certain beats to certain artists, stating:
"It's the feeling of the beat. I can't really explain my ear, but my ear is ill. What you've got to understand about production is the voice is an instrument. I only bring certain beats to certain artists. I felt like that would be the one because Future would sound crazy on it and I knew Drake would sound crazy on it. I was like, 'This is the one.' Me and Future were over there doing what we do and he was letting me hear different melodies. I'm like, 'Yo, that melody is crazy. It's like the Mockingbird melody. That shit can get stuck in people's head.'
Check out "Good Kush & Alcohol" below and let us know what you think.
 Follow us on Twitter: @HipHopEnquirer
Comments
comments
Category: Latest Hip Hop News, Media Gallery, Music, New Music Alert