Mislabeled, misinterpreted, and clearly misunderstood – minimal chances, close measures, poor circumstances and everything living in a ghetto pours upon individuals – in my opinion, built the purest platform for street rap.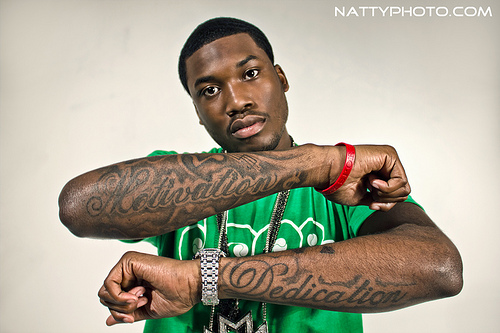 And even though his father died when he was just five years old and he lived a background of the cold street life, hip hop lyrist, Meek Mill, tells the street world that a downward spiral into crime and negligence doesn't have to be the route taken.
This young rapper was broadly introduced to rap in just 2011 after his single "Tupac Back" was released late that year under Maybach Music. Not even a full two years has passed by and Mill already has every hood across America quoting his lyrics word for word.
Apparently, the young rap hungry MC carries a lot of struggle on his memory, because when his music graces speakers you clearly hear that "he means it". "Maybach Curtains", is the latest single off of his anticipated album "Dreams and Nightmares".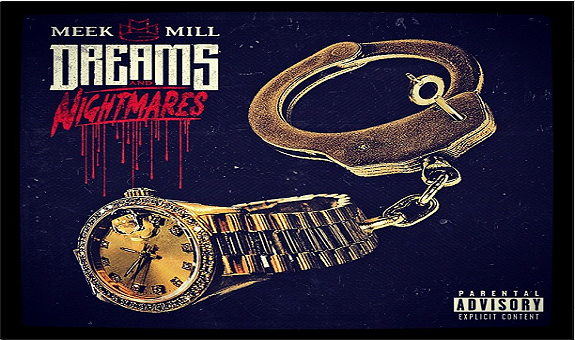 On the track Meek Mill features soul singer John Legend, rap King Nas, as well as his label boss Rick Ross.
Take a look at the track list of the entire album that we can expect below:

Meek Mill's verse peels open the track, after a sweet introduction from singer John Legend. "Look how far we came," serves as the most proper explanation for Meek Mill's push through the industry. With the heater project, "DreamChaser I" mixtape, we all received a field trip to Meek Mill's prior life of legal issues and processes.
He backed DreamChaser I up with DreamChaser II and produced a consistently great mixtape again. Meek Mill's features, performances, and mixtapes have kept the hip hop world on edge for an album. Now, with Meek Mill's first album finally dropping, October 30th, we can expect to hear about a new life of putting forth music that only tells of issues he once had – and has now moved past.
Meek Mill [speaks at beginning of track] "This is for all the people who didn't think I'd make it here." Similarities of the late great Notorious B.I.G.'s "Juicy" single can be made with this boastful introduction.
Meek Mill paints imagery for boys who come up as he did, to understand clearly. He's provides a window to "the other side". As many of us know it, many people who dabbled in "street life" didn't make it to the successful side; Meek Mill did.
"The system labeled us killers – but mama called us kings. Walked through the halls of prison, now it's the hall of fame," was one of the most powerful quotes in this new release. "And people got the nerve to ask why I wear all these chains. When I was booked they had me shackled to the wall of shame," is what the young hip hop general follows that up with.
Check out single below. Dreams and Nightmares will be in stores everywhere on October 20th. The very much anticipated rap album will feature artists such as: Mary J. Blige, John Legend, 2 Chainz, Big Sean, Drake, and Kirko Bangz.
Meek Mill – Maybach Curtains

Hip Hop Enquirer Magazine | Follow us on @hiphopenquirer
Comments
comments
Category: Latest Hip Hop News, Media Gallery, Music, New Music Alert