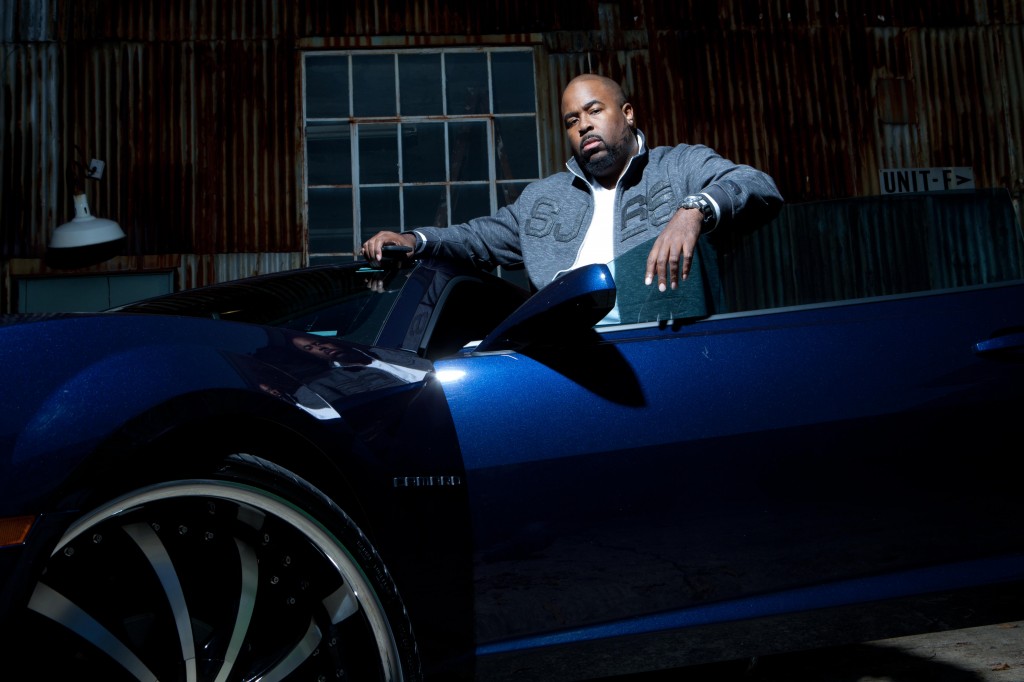 Jaiy Bradie (pronounced Jay Brady) raps with plenty of attitude. Born and raised on Chicago's notoriously vile Southside, the certified street prophet drops bars laced with witty wordplay and a "run it or get run over" mentality.  Hailing from a metropolis that has birthed a myriad of successful Hip-Hop lyricists such as Common, Kanye West and Twista, Jaiy pays homage to personal experiences with his own unique approach to the Windy City mix.  His life has played out like one movie after another: guns, drugs, prison, violence and death, balancing the sordid details on his new mixtape, F*&ck Yo Celebrity featuring DJ Scream.
True to his personal style, Jaiy didn't take the typical artist route.  He didn't grow up penning poetry or freestyling around a cipher.  Although his stint in the military played a major factor in his need to commit to something he was passionate about and where he first began rhyming, it was his dad's untimely death that forced him to get serious about music.  He soon developed his own unique sound and became brilliant at expressing his emotions, which he put to music.  "If anything, I probably listen to R&B more so than Rap because it helps me with my creativity and to be calm.  When it's time to go into the studio, it's easier for me to hear melodies and I can write and flow better over whatever moves me." 
The Chi-town native managed to sell over 20,000 copies of his debut mixtape in 32 weeks, a phenomenal feat for a new rapper and without any guest features or a celebrity DJ as a host.  "I've met way too many industry cats that had arrogant attitudes, so that was the main reason why I always wanted to ride solo on my mixtapes.  If I don't respect you as a man first, I certainly can't respect you as an artist.  And the whole point of a mixtape is to introduce people to you, not folks who are already on."  It was through the success of his 3 mixtapes and establishing an impressive rep that motivated him to continue on in the business.   On his 4th effort, F*&ck Your Celebrity, we find Jaiy going all the way in on surefire hits such as "I Get Money", an 808-driven salute to always having and making money. F*&ck Yo Celebrity, allows him to shine in a way that releases all of his anger into melodies that can  be related to in on form or another .
[kkytv id="O8MZbttjS7c"]
The single off of the mixtape "I Want It" is surly a keeper for the season. The woman on the chorus flows with the chords in the background going up and down demanding the love  she wants from her man.  Jaiy does not disappoint with lines like "If you ever try to play her Ima act a fool/ Straight dumb, Retarded/ Two circles and a red dot like Target".  His word play is on point in correlation with the songs topic. Jaiy has one for the ladies on this one without a doubt.
Follow us on Twitter: @HipHopEnqMag
Comments
comments
Category: Music, New Music Alert