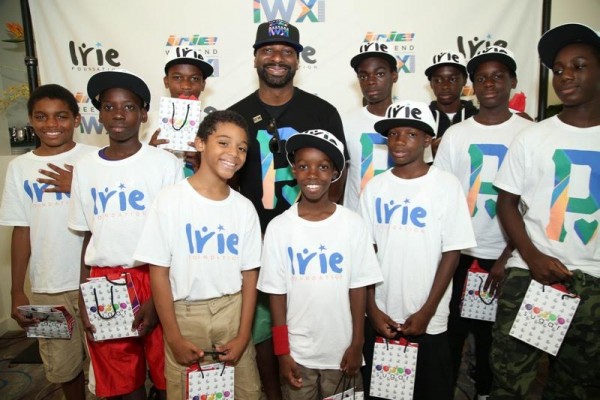 This past weekend DJ Irie hosted the 11th annual IRIE Weekend to benefit the IRIE Foundation and to raise money for at-risk youths in South Florida.
The jam packed weekend was filled with three days of events that kicked off on Thursday with the #InspIrie Kids Golf Clinic with the support of Big Brothers and Big Sisters of Miami,  The Motivational Edge, and South Florida After School All Stars. These organizations partnered with the IRIE Foundation to bring their kids out to enjoy a fun and inspirational event with special guest Austin Mahone. The golf event was followed by an evening dinner in honor of DJ Irie to raise awareness and funds. The dinner was immediately followed by an exclusive Hublot VIP concert with performances by Natalie La Rose and Wycleaf Jean.
On Friday, JEEP held their 11th annual celebrity golf tournament where plenty of celebrities turned out in support. The tournament was followed by an after party later that night presented by Stoli Elit and hosted by Jermaine Dupri at LIV nightclub. The weekend closed with a bang on Saturday with Mountain Dew presenting the Irie Weekend BBQ Beach Bash featuring food by Chef G. Garvin and a special appearance by Pitbull.
The IRIE Foundation raised over $50,000 over the course of the weekend and all of the proceeds will be used to benefit the foundation.
Check out some of the photos from over the course of the weekend.
Follow us online @HipHopEnquirer
Comments
comments
Pages: 1 2 3 4 5 6 7 8 9 10 11 12 13 14 15 16
Category: Events, Latest Hip Hop News, Reviews