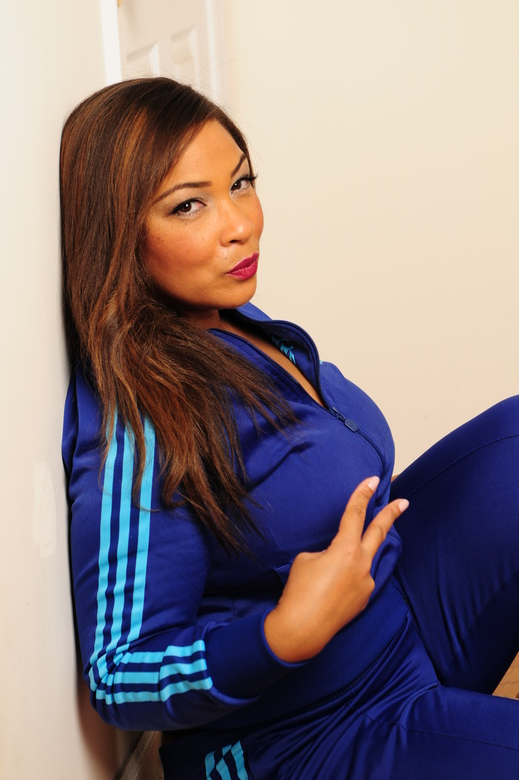 Synopsis: Portia Kirkland shares her faith in hip hop and her desire to see the youth inspired through mcing, art/writing, bboying/dance, and turntablism/djing. She also shares her challenges being a born again Christian music executive, woman, and mother in the secular world.
Portia Kirkland started in the music business over 25 years ago, when her father BK Kirkland, renowned radio personality and program director for WBLS in N.Y. and KBLX in Berkley, C.A. and now PD for XM/Sirius Radio's The Groove, exposed her to Hip Hop and DJs Mr. Magic and Marley Marl.  Dancing since the age of four years old and mentored by her jazz legend stepfather Carter Jefferson Jr., Portia Kirkland decided to leave the infamous Alvin Ailey Dance Theater in 1985 to pursue her passion as a "B-girl" and hip hop dancer. In her leisure time, you can find her on Facebook dancing alongside a vacuum cleaner showing off some of her latest moves.
She began to create a buzz as a dancer and attempted to get noticed at NY nightclubs such as the famed Latin Quarters, Rooftop, Roxy, and Union Square. By 1988, Portia began a choreography and music video career working with many recording artists from LL Cool J and the Real Roxanne to New Kids on the Block and EPMD when there were few female dancers in the music industry.
Portia is also the former head of Marketing for Def Jam South/Disturbing Tha Peace Records in Atlanta, G.A, where she's received great recognition for helping to build the Chris Ludacris Bridges' Brand (Forbes List 2008-$14million) and landing multi million endorsements with PUMA and XM Satellite Radio.  In addition to consulting for Gospel Music Channel, Portia has her own marketing company Chenoa Entertainment LLC.  From 2009-2011, she's been VP of Marketing for Mizay Entertainment where she brought recording artists Gucci Mane, Nicki Minaj, OJ Da Juiceman, Waka Flocka Flame and French Montana to another level.  Portia is also the executive producer and host of an Inspirational Radio program The PKFaith Show (formerly SKY HIGH), where Christians Keep It Real and Discuss the Topics The Church Won't Touch.  Today, she lives in Atlanta, G.A. with her daughter Chenoa.
You can follow Portia on Twitter at @portiabgrlmusic
Comments
comments
Category: Latest Hip Hop News, Talk of the Town