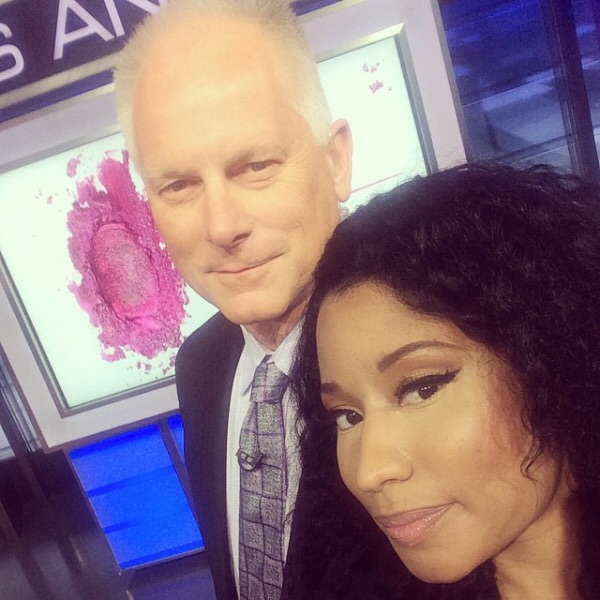 On Friday night, rapper Nicki Minaj joined ESPN's Sportscenter host Kenny Mayne. During her appearance, Minaj debuted a new song called "Win Again," gave viewers a preview of touchdown celebration dance, and recited NBA player Allen Iverson' famous rant "Are we talkin' about practice?"
Of course the Young Money MVP plugged in her upcoming album called "The Pink Print," which will be released on Tuesday.
When asked about the direction of her new album,"It's really emotional love stories and it's all these amazing things that I've been going through for the last year, put on one album," she said.
Comments
comments
Pages: 1 2
Category: Latest Hip Hop News, Sports, Videos