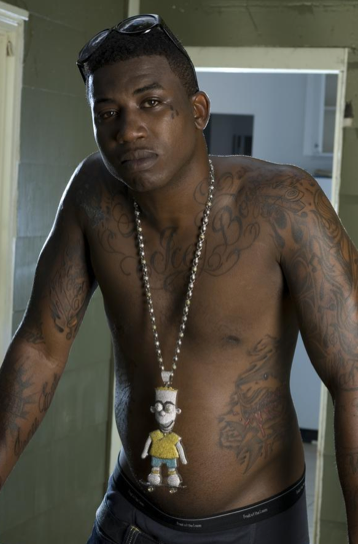 If anyone was expecting a truce between rapper's Gucci Mane and rapper Young Jeezy, well guess again as Gucci Mane was very clear that he has no intentions of making peace with the Corporate Thugz boss and new VP of Atlantic Records.
Gucci recently sat down with Power 105's The Breakfast Club to discuss his thoughts on the beefing that occurred between Rick Ross and Jeezy during the 2012 Bet Hip Hop Awards. Gucci essentially stated that he has no respect for Jeezy.
"Ross is a friend of mine, of course Jeezy is not. I don't care about nothing that happened to him," he said. "Ain't nobody finna do nothing to Gucci period. Never. And that didn't happen. I ain't let nobody push me, mush me."
This is partly due to their long running disdain for each other as a result of Gucci believing Jeezy sent goons to harm him years ago. In that incident, Gucci killed one of the perpetrators and was found innocent of all charges because of a self defense claim.
Asked if he would ever reconcile with Jeezy, Gucci responded, "Never. It's respect, walk over here and there gon' be some problems. I ain't got no respect for him. I just did what I have to do."
Hip Hop Enquirer Magazine | Follow us on twitter@hiphopenquirer
Comments
comments
Category: Latest Hip Hop News, Media Gallery, Talk of the Town