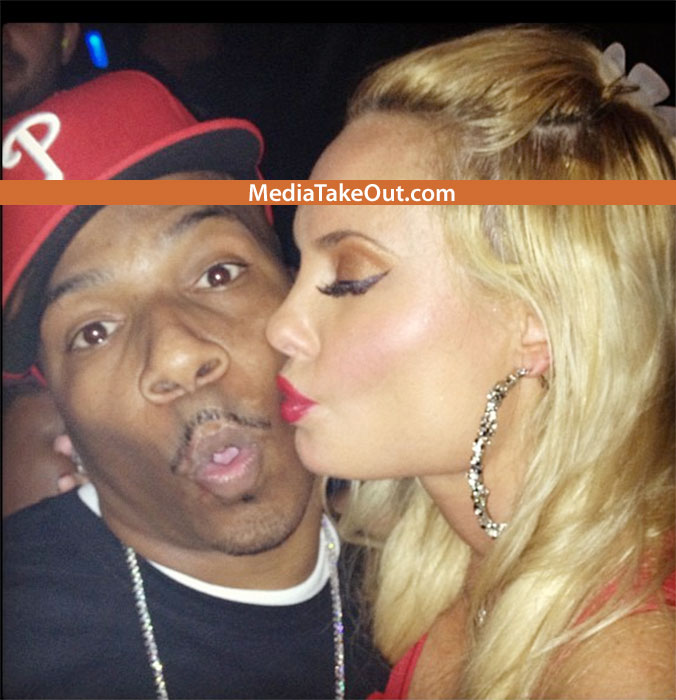 Looks like one of hip hop's most beloved reality couples might be headed towards Splitsville. Just yesterday Ice T and his wife, Coco aired out all of their dirty laundry when pictures of Coco snuggled up with Oakland rapper, AP.9 hit the internet. The pics leave very little about the two's relationship to the imagination.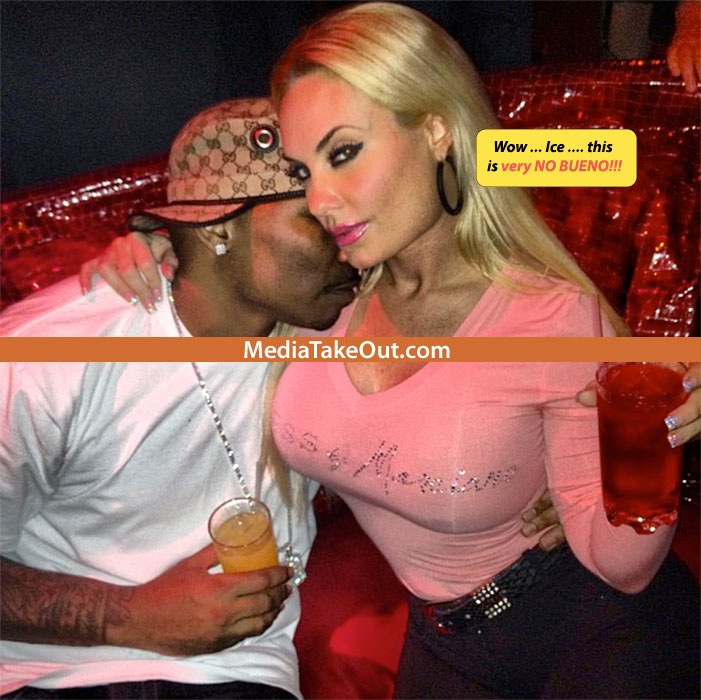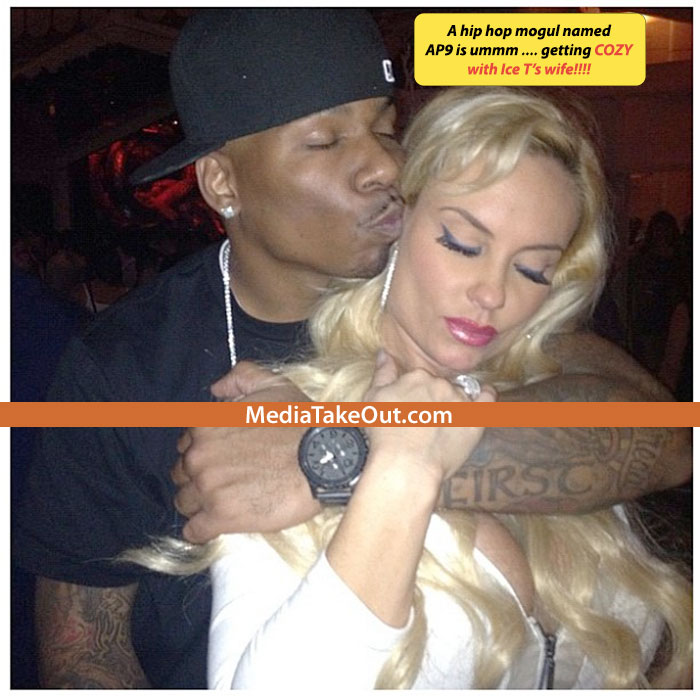 Let's pray that the "reality show curse" hasn't hit one of hip hop's favorite couples. As any married man would be, Ice T saw the pictures and went HAM. Ice took to Twitter saying:
"Coco's in Vegas. She has given me her explanation of the pics on the net from her first weeks out there with some dude. She said he knew someone in the crew from our show and would pop up where ever they would go. He also said he knew me.. I don't know dude.

Regardless.. They would take Posed pics every time. Most of them disrespectful and in bad taste. She's made me look.. And feel like sh-t.

I say this on Twitter because there's no way to avoid the obvious misconduct of a married couple. That's it. Any more questions ask @Cocosworld

Don't get it twisted… I'm not happy about this sh-t.

Daily Game: Trust no one."
Coco responded via Twitter saying:
"Ice is right,the pics I took with this man were in poor taste & I disrespected my husband however the pics were the only thing that happened.

I feel so sad,the bottom line is I love Ice & I can understand why he's upset there's no excuse for my actions. I'm so sorry baby & to everyone."
Ice T has recently deleted his Twitter rant and tweeted
"I said my part. No need to promote the situation."
Hopefully the two can work this thing out, but next time Coco, just save the cuddled up pics for Ice T and Ice T only! What do you think of the pics?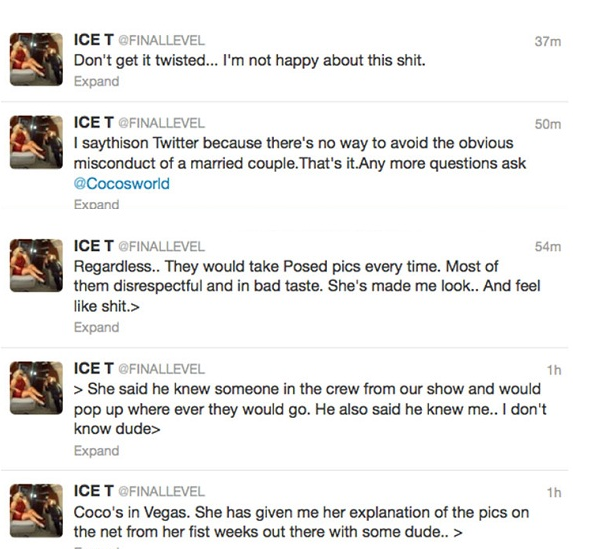 Just harmless fun or does it look something deeper than what Coco is admitting is going on??
Follow us on Twitter: @HipHopEnquirer
Comments
comments
Category: Breaking News, Latest Hip Hop News, Talk of the Town